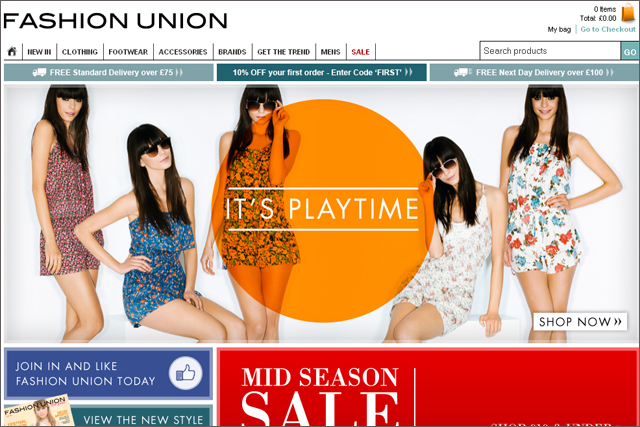 AdConnection was appointed to the account without a competitive pitch. Fashion Union previously booked its advertising directly with media owners.
Fashion Union sells women's and menswear as well as accessories and offers next day delivery to consumers.
Historically the advertiser has focused its spend on press ads but is to advertise on TV for the first time this autumn.
Pawan Khosla, chief executive of Fashion Union, said: "AdConnection impressed us with a senior, fast turnaround team, with the creativity and results to maximise our campaigns."
Catherine Becker, chief operating officer, AdConnection said: "We are delighted to be working with such a prestigious client that needs to maximise the return on its advertising investment.
"We look forward to creating some great campaigns with Fashion Union. We are looking for the best partnerships with media owners to maximise value for this exciting business."