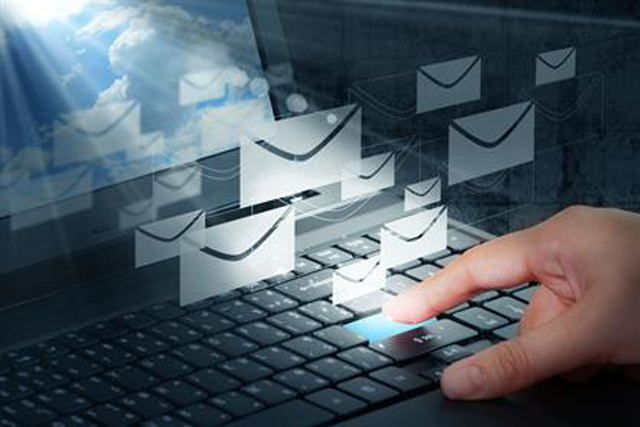 Camilla Harrison, chief executive and partner, Anomaly London
"For Lent, I think we should all give up the following words and see if we can actually communicate, well, anything at all...'content curation, prosumers, empowerment, holistic, viral marketing, buzz, gamification, 360 degree, ideation, trans-media storytelling, infographic, synergistic'."
Paul Tullo, chairman, TMW Unlimited
"I've been worrying about what I'm going to give up for Lent. I normally worry about all sorts of things, sometimes the most banal, sometimes important and at times just weird stuff. Will we win this pitch? Is the client happy? Is that a good idea? Should I repaint this ceiling?! Worries, worries, worries!
"I recently re-read a series of books by a sports psychologist, Timothy Gallway, all with titles that start with 'the inner game of...' (skiing, tennis, music etc). He asserts, without doubt, that most performers are at their very best when they stop worrying about how they play the game and start doing it instinctively, entering 'the winning zone'. It's similar to what is taught in mindfulness and various types of meditation – the emptying of the mind and removal of 'worries'
"So, for Lent I'm going to give up worrying. If the cat hasn't been fed, well that's fine by me, if we just lost that pitch by a whisker…chill. If I haven't had my copy of Campaign this week, well that's fine. I'm going to sleep like a baby, and hopefully, if Gallway is right, I'll be a winner."
John Perkins, managing director, Rapp
"For Lent I'm going to change my relationship with email. In my attempt to always be on top of everything, I'm addicted to checking for new messages – when brushing my teeth, on the way to the train station, in a spare minute between meetings and so on. But checking messages on the go is fraught with danger – that important email, once read, too often hides in a sea other less important opened mails. So for Lent I'm only going to open emails when I know I have enough time to deal with them, hopefully making me more efficient in the process."
Kate Waters, strategy partner, Now
"Given we lost out on the Adult Health Public Health England pitch, there is only one thing for me to give up this Lent. I'll be giving up my healthy options for their less healthy counterparts – smoking, drinking and fatty foods."
James Kirkham, global head: social & mobile, Leo Burnett and co-founder, Holler
"For Lent I'm giving up giving up. I'm giving up becoming the ultimate fun sponge. I've had about three drinks in 2015 and not even looked at a slice of bread. I don't go out to industry events or anything fun, choosing instead to sit at home waiting for new episodes of Better Call Saul. My friends in Holler have threatened to advertise for a new mate on Gumtree.
On Fridays, we eat our ritual weekly kebab (Best Mangal as those in West Kensington will concur is our only local food joy). But even then, I pick around the taramasalata, ignore the bread and refuse a cleansing beer. My breakfasts are made of bee pollen and I freak out if I forget my biltong. I get emails from colleagues telling me: "The old James was more fun, we want him back". Most importantly, my reputation in Cannes is looking under threat. Lent can't come quickly enough for me; It is time I gave up on giving up. Where's that horse, I need to get back on it."
Mike Welsh, CEO, Publicis Chemistry
"This Lent I'm giving up Top Gear. Who needs it, when Wheeler Dealers is the new petrolhead crystal meth? Anyone know who does Edd China's hair?"
Jo Arden, Head of Strategy at 23red
"I'll be giving up sit-down internal meetings. For Lent, all internal meetings will be stood up, keeping it short, sweet and focused."