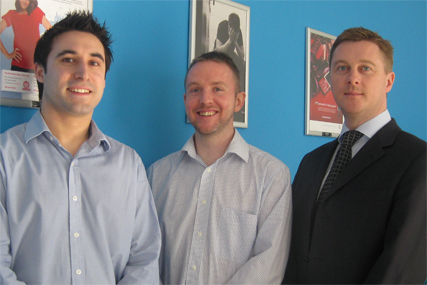 White joins Admedia in the new role of client sales manager from magazine publisher Dennis Publishing, where he was account manager.

He will be responsible for developing key client sectors and working alongside the agency and specialist teams to maximise revenue potential. He will oversee a team of five and report to managing director Adam Mills.

At Dennis Publishing, White worked with clients including Renault, Sony, Mercedes and Citroen, and the Omnicom media agencies OMD and MGOMD, as well as the WPP media agency Maxus. He has had previous experience in radio, press and magazines.

As part of Admedia's expansion of its client sales team, Boyle and Gardiner join as account managers from Dennis Publishing and Student Recruitment Media respectively.

Boyle was an account manager at Dennis Publishing, working with media agencies including Publicis agencies Zenith Optimedia and Starcom, for the car magazines Auto Express and Evo.

Gardiner comes to Admedia from Student Recruitment Media, where he sold recruitment ad space to advertisers such as TFL, Barclays and Shell across a range of targeted student publications.

Rouse, who has been appointed an account manager working with clients, agencies and specialists at Admedia, previously worked at outdoor media owner JCDecaux Airport. He will report to Posterscope group head Phil Daniels.

At JCDecaux Airport Rouse worked with Posterscope and has previous experience at outdoor media owner Clear Channel Outdoor. He has also worked with international brands such as McDonalds, KFC and Vodafone.

Mills said: "Admedia has a really strong product position in the out-of-home market and as such, needs a dynamic, pro-active sales team to reflect our sell. With these appointments, we are bringing together fantastic media experience that I have no doubt will enhance our already established sales team."

Admedia offers indoor and outdoor out-of-home media and specialises in washroom advertising, six-sheets at motorway service stations, and sampling and promotions.