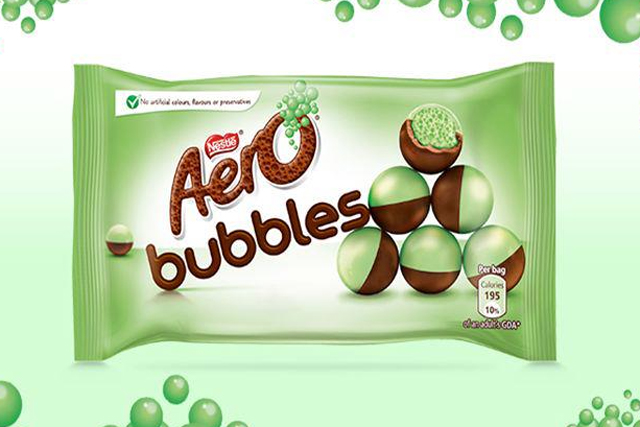 The campaign from the Nestle-owned brand marks its first significant TV advertising since its Skater spot in 2009.
The campaign, called 'Bubblehoppers" is running across TV, radio and Facebook.
The advertising follows people in everyday situations who, once they bite into their Aero chocolate, are instantly pepped up and bouncing on bright green "'bubblehoppers" while passersby smile at the sight of them having an uplifting bubbly moment.
Gillian Clarke, brand manager for Aero, said: "The new strategy aims to prove that even the most ordinary of scenarios can be improved by adding uplifting bubbliness. The new advert captures Aero's playful, positive and infectious spirit, whilst demonstrating Aero's ability to have a noticeable, transformative effect on life and inject some light-hearted energy into it."
The advertising comes as the Nestle-owned brand looks to reverse declining sales.
According to Nielsen, in the year ending 2012 Aero reported falling sales of 1.4% to £78.6m in 2012, falling from 8th to 10th in the list of biggest selling chocolate confectionery brands.