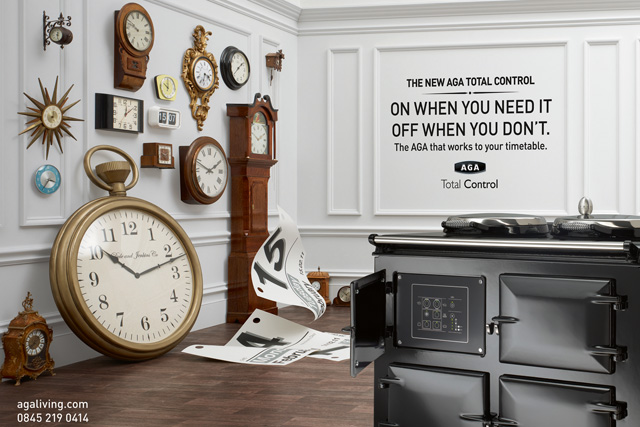 The revamp will be supported by a press and PR campaign through integrated agency Cogent Elliot. Ads will appear in monthly magazines such as House Beautiful and Homes & Gardens, as well as The Times and The Guardian newspapers.
The activity will promote the launch of its latest cooker, the AGA Total Control, which includes an on/off switch, a first for the AGA range. This feature will be flagged up under the brand message 'On when you need it, off when you don't.'
The campaign targets young, busy consumers and people who are conscious about their energy use, using the straplines 'The AGA that changes with the seasons' and 'The AGA that works to your timetable'.
The cooker has electric elements in the ovens and hotplates, which can be heated individually through a touchscreen control panel.
The hotplates heat up within eight minutes and the off switch allows users to turn the cooker completely off, helping to save energy.
The company hopes to roll out a smartphone app by Christmas that will enable consumers to control their cooker remotely.
The overhaul marks the biggest change for the brand since 1935, according to William McGrath, chief executive of the AGA Rangemaster Group. McGrath plans to balance out the brand's marketing spend between print and online, which he hopes will boost sales.
Banner ads will be placed online next month, while there will be a second wave of activity in September and October, which are usually the best sales months for AGA.
McGrath is aiming the brand at a 'new generation' who work long hours but want the luxury of an AGA kitchen. 'We wanted to keep the aspects of the traditional AGA that our customers treasure, the warmth, the cooking and the look, while making the oven more practical,' he added.
The AGA Total Control cooker was launched at the Saatchi gallery in Chelsea, London, last month.