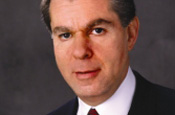 Publicis-owned ZenithOptimedia has revised down its total ad spend forecast for 2008 for the second consecutive quarter, from 5.5% in its Q1 2008 forecast down to 4.9% in its latest report. GroupM, meanwhile, has revised downwards its 2008 UK ad spend forecast to 4% from 6% in its December forecast.
The credit crunch will continue to affect ad budgets for the rest of the year, said Anne Austin, senior publications executive at ZenithOptimedia, with the finance and retail sectors expected to be particularly hard hit over the final six months of 2008, despite the latter having a very good first half.
The internet is, however, expected to become the UK's single largest advertising medium next year, according to ZenithOptimedia.
Internet ad spend is projected to increase by 32.3% this year and 28.2% next, to reach £4.06bn in 2009, according to Zenith. The next biggest medium, newspapers, is valued at £3.95bn in 2009.
"Internet activity is pulling the numbers back up; without that there would be declines in nominal and real terms over the whole market," said Austin.
GroupM forecasts that internet spend will rise by 27% this year compared to 2007 and by 20% next year, compared with 2008, noting that "the current ad slowdown is unlikely to affect the internet much".
Newspaper spend is due to suffer the biggest drop of all media, down 1.8% in 2008 versus 2007's spend of £3.98bn, according to Zenith.
Zenith and GroupM both forecast a 2% decrease in TV ad spend in 2008 and national newspaper ad spend will be down this year by 1.8%, says Zenith, and by 3%, according to GroupM.