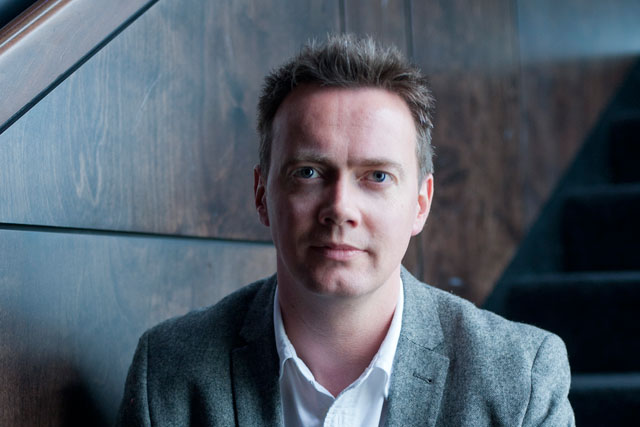 Chief innovation officers? Who needs them? Apparently, just about any agency of note. The title hardly figured in adland's lexicon a decade ago. Now it is ubiquitous.
Rainey Kelly Campbell Roalfe/Y&R, which last week announced the appointment of the former M&C Saatchi digital chief Jon Sharpe, is just the latest in a line of shops eager to push innovation up the agenda.
At the beginning of the month, Havas not only took a majority stake in the US creative technology agency Victors & Spoils, but also announced that John Winsor, the V&S chief executive, would take on extra responsibilities as the Havas CIO.
Simultaneously, WPP's Group M launched Group M Next, an innovation unit to support its four agencies: MediaCom, Mindshare, MEC and Maxus.
And all this just 11 months after McCann Erickson hired the Swedish digital marketing specialist Matias Palm-Jensen to take over as its CIO for Europe.
It begs the question of why so many and why now? It's not as though the CIO is a new phenomenon. Indeed, the idea of companies employing senior executives charged with originating new ideas while recognising innovative concepts generated by other people was first explored in Fourth Generation R&D, a book by William L Miller and Langdon Morris published in the US 14 years ago.
The idea struck a chord with a number of Fortune 500 company bosses who recognised they needed fresh thinking to stay abreast of a technology-driven renaissance.
Agencies were generally slower on the uptake. It wasn't until the middle of the last decade that UK communication groups began taking up the idea from their clients. Now the bewildering pace of technological change has given the trend added impetus.
Proponents of the CIO role claim the scale of such change means innovation needs a dedicated champion rather than being the job of everybody in an agency and, most particularly, the chief executive and executive creative director.
"The people who run the agency aren't necessarily the most creative people," John V Willshire, PHD's former CIO, points out. "They're important because they keep the company afloat, but they're less likely to be the innovators."
Mel Exon, a co-founder of BBH Labs, Bartle Bogle Hegarty's global innovation unit, says: "The speed at which new things are being launched and the proliferation of them means you need people whose job it is to look out for what's likely to become important."
However, there is a growing concern that some of those wearing the CIO's hat are really digital specialists in a grander guise or have a role that is ill-defined. The boss of a major agency group admits being tempted to bestow the CIO title on a potential senior hiring simply because nobody could come up with anything better.
Exon warns: "You can't just bolt some innovation on to the agency. If you try, it will be rejected like a poorly functioning transplant."
At the same time, the job is difficult to do well. If the role is broadly based, it can be hard for the CIO to make a big difference because he or she is too thinly spread across accounts, Willshire explains.
But if the CIO concentrates on no more than a couple of key clients, the work may improve significantly but to a limited extent, making it harder for the CIO to galvanise people across the agency.
Got a view? E-mail us at campaign@haymarket.com.
AGENCY HEAD - MEL EXON, CO-FOUNDER, BBH LABS
"Don't buy the idea that innovation is the chief executive's job. It's also the CEO's job to take ultimate responsibility for the financial performance of the business, but few companies would question the need for a chief financial officer.
"CIO is still a new role so it's under particular scrutiny. The challenge for any CEO is running a core business while staying abreast of change that's constant and shows no sign of slowing down. Having a scout - or team of scouts - ahead of the wagons simply lends foresight.
"However, nothing is forever and CIOs may just be a function of our times."
AGENCY HEAD - JOHN V WILLSHIRE, FOUNDER, SMITHERY
"The need for a CIO depends on the agency. Some feel everybody should be innovative and are small enough to make that happen. Larger ones may believe they need a spiritual guide who can show others the way.
"The job is a difficult one to fill because you have to allow the right person to run amok in the agency in order to create ideas that suit technological and social trends. That could mean anything - and some of those ideas may break existing models.
"The CIO role will become self-perpetuating. Once one CIO leaves, the agency will want to find another."
AGENCY HEAD - ALISON HOAD, JOINT CHIEF EXECUTIVE, RAINEY KELLY CAMPBELL ROALFE/Y&R
"CIOs are a legitimate response to the chaos engendered by a suddenly networked world. Progressive agencies know that the status quo has been irrevocably disrupted and that this has huge implications. But we're also humble enough to admit we don't know what all of them are.
"Jon Sharpe's focus is on embedding digital culture. If your CIO is just knocking out PowerPoints about digital and social, then both you and they have probably failed.
"It's said CIOs can gauge their success by how quickly they can make themselves redundant.
I'd suggest it gauges their lack of success rather than the other way round."
AGENCY HEAD - CILLA SNOWBALL, GROUP CHAIRMAN, ABBOTT MEAD VICKERS BBDO
"Agencies need innovation to get ahead creatively, commercially and competitively. The best clients demand it and the best agencies have it hardwired into their culture.
"Innovation is about expediting change. So, as with digital, innovation has to be the context for everything, not a bolt-on.
"Sometimes a dedicated CIO can usefully jump-start innovation within an organisation. But you can't assign a single individual to change an entire culture unless supported by the whole agency. Equally, in appointing a CIO, you can't allow everyone else to abdicate their responsibility to innovate."