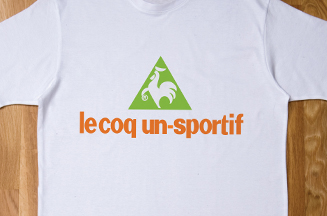 The Barcelona star handled the ball before assisting his team-mate to score what proved to be the winning goal in the FIFA 2010 World Cup finals play-off game in Paris on Wednesday night.
Now, Love Manchester has created t-shirts which rebrand the French sports brand Le Coq Sportif as Le Coq un-Sportif.
The logo has also been modified to show the cockerill handling the registered trademark logo which represents a football.