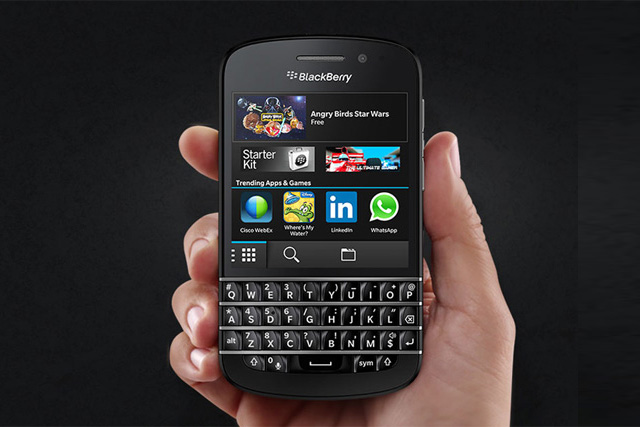 The deal comes after struggling BlackBerry revealed last week it expected to report operating losses of nearly $1bn (£620m) in its second quarter, confirming it would also need to slash its staff by 40% globally.
It admitted that its strategy to introduce a new operating system and new handsets had not succeeded in turning around the business, and that it would cut 4,500 people from its workforce while leaving the consumer market.
The acquisition by Fairfax includes a "go-shop" process, meaning that BlackBerry can seek out more beneficial offers should they be available between now and the end of the diligence period.
The deal with Fairfax means BlackBerry shareholders will receive $9 (£5.61) in cash for each share they hold, while the company would be made private.
Fairfax owns approximately 10% of BlackBerry's shares and the diligence period is expected to be completed by 4 November this year.
Barbara Stymiest, chair of BlackBerry's board of directors, said: "The special committee is seeking the best available outcome for the company's constituents, including for shareholders.
"Importantly, the go-shop process provides an opportunity to determine if there are alternatives superior to the present proposal from the Fairfax consortium."
Prem Watsa, chairman and chief executive of Fairfax, said: "We believe this transaction will open an exciting new private chapter for BlackBerry, its customers, carriers and employees.
"We can deliver immediate value to shareholders, while we continue the execution of a long-term strategy in a private company, with a focus on delivering superior and secure enterprise solutions to BlackBerry customers around the world."