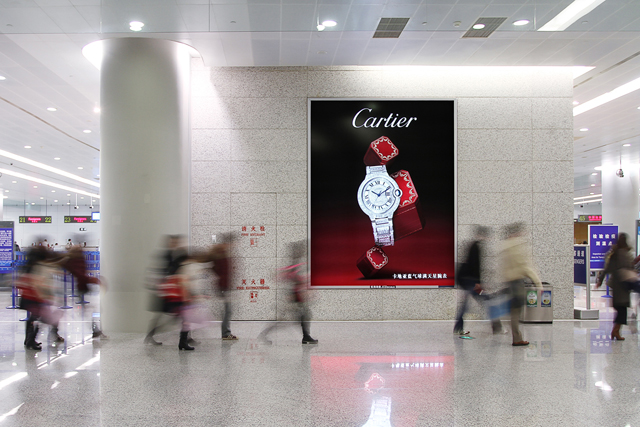 I've always believed the perhaps apocryphal fact that there are only seven types of story.
Actually, depending on which source you consult, there could be one, three, seven, twenty, or even thirty-six (if you don't believe me, check out Wikipedia on the subject).
Fortunately - for me writing this piece and for you reading it - there is only one 'Airport Stories', and while truth may be stranger than fiction, there's nothing strange about this particular story, but lots that's interesting.
Airport Stories is JCDecaux Airport's global research project, conducted in eight markets mostly over a three month period at the end of 2011.
It is the first time that anyone's looked at airport media's influence on a global scale, and it has definitely opened up this world for us and hopefully for advertisers too.
There is much of note within the project results, but I'm only going to focus on a couple of key points.
Firstly, there really is a universal airport experience. For a start, the airport audience worldwide is similar.
They're affluent (average income 30% above the local population average), they're influential (40% travelling on business) and they're technological early-adopters. They also agree that they feel good in airports (65%).
Seventy eight percent enjoy going round the shops and 65% are tempted to purchase, while 68% like to sit down and relax.
Hardly surprising, perhaps, given the percentage who choose to sit down and while away the hours, is that 71% say they have more time to read advertising messages: airport media is an influence on our influential audience.
Secondly, our research respondents acknowledged that airport advertising plays a crucial role in communication and promotion for brands that cross borders.
Eighty six percent of respondents agreed that airports are an international showcase for a country, so it makes sense that over two-thirds expect to see international brands advertising there.
And our respondents firmly believe airport advertising enhances a brand's standing as a global player.
Perhaps the most important finding of all was the fact that 92% believe airport advertising confers international status.
Airport Stories opened up our understanding of airport advertising across the world.
Globally, it influences an influential audience - delivering that rare commodity, which we're calling 'the power of influence', for advertisers.
Liz Ross Martyn, head of marketing communications, JCDecaux Airport