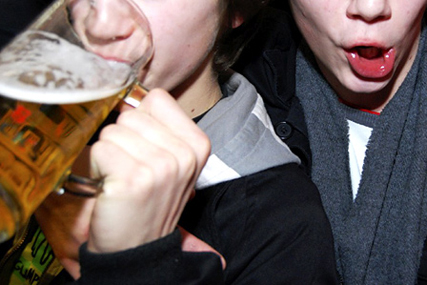 Next week Dr Sarah Wollaston MP will unveil a private members bill supporting the introduction of a wide-ranging alcohol ad ban based on French legislation, which includes restrictions on sports sponsorship, to protect children.
The BMA, through an article in its house magazine the British Medical Journal, has announced that it will support the bill. It has called for a ban on alcohol marketing and promotions, the introduction of a minimum price per unit of alcohol and the strengthening of existing licensing laws.
Simon Litherland, managing director, Diageo Great Britain, said: "The alcohol industry works very hard to ensure that it does not target advertising to anyone under the age of 18 and there are clear measures in place to ensure this does not happen.
"At Diageo, like the many other industry players, we have rigorous internal codes, and comply with the relevant self-regulatory promotion, advertising and broadcasting codes."
David Poley, the chief executive of the Portman Group, the alcohol industry's responsible drinking body and marketing watchdog, said: "We have to get past this myth once and for all that exposure to alcohol marketing causes children to drink."
He said the call for a French-style advertising ban was "entirely unfounded".
Mike Hughes, ISBA director general said attacking advertisers would not help tackle the "genuine problems of excess consumption by a minority of drinkers in this country".
He accused "BMJ authors and their allies" of setting out to "systematically misinform themselves and others about the facts".
He said: "The trouble is that Dr Wollaston's case is not supported by the facts. There is no evidence that the sight of advertising makes children want to drink. Despite the attempts by campaigners to show otherwise, they have failed."