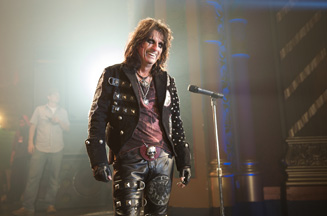 Breaking this Friday, the campaign promotes Sony's offer of up to £150 to spend on a new Bravia TV in return for consumers' old sets. Cooper is shown in the ad explaining why trading in a TV is preferable to throwing it out of a window, a practice traditionally associated with rock stars.
The campaign was created by TBWA\London, which was appointed to the brief following a pitch against Fallon.
The ad will run in the lead-up to the August Bank Holiday before appearing online.
The promotion comes as the British Retail Consortium urges the government to create a scrappage scheme for domestic appliances similar to the EU programme that offers discounts on new cars to consumers who trade in vehicles that are at least 10 years old.
Sony's UK and European advertising business, handled by Fallon, is under review.