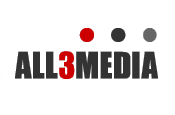 Called Kameleon, the agency will be founded by Richard Armstrong, Anthony Edwards and Mark Webster.

Armstrong and Edwards were previously joint heads of strategy at the media agency, and Webster its head of content and sponsorship.

The new agency will work with All3Media's group of production companies on linking their programming with brands but will also attempt to work with advertisers and the rest of the production sector and broadcasters on getting branded projects off the ground.

All3Media, launched in 2003 out of the production arm of Chrysalis TV and headed by the former Carlton Communications executive Steve Morrison, owns production companies responsible for programmes including Shameless, Hollyoaks, Peepshow and Midsomer Murders.

It is hoping that Kameleon will build its presence in the branded content space, where it already owns N.One, the division of production company North One that has produced The Audi Channel on Sky and the recent live ads for Honda.

Kameleon's offering will provide brand strategy, communication planning, content creation and rights acquisition under one roof. Distribution of content across digital platforms will be a central part of its approach.

Edwards said: "We believe that brands need to behave more like media owners, getting closer to content and content producers.

"And conversely, content owners need to behave more like brands - to unlock new revenues and new routes to market."