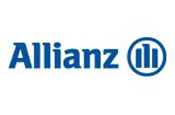 Joshua will work on the strategic development of the Cornhill Direct business.

Neil Brettell, commercial director of Allianz Personal said: "I am tremendously excited about working with Joshua G2 as we look for ways to grow our direct business in what is a very challenging and fast moving environment.

The other short listed agencies were Archibald Ingall Stretton, Draftfcb and Tullo Marshall Warren.

Allianz does not retain a below-the-line agency.

The German insurer has previously worked with the now-defunct WWAV Rapp Collins Leeds, and the Direct Agency, which handled the group's Premierline Direct and Pet Plan brands respectively.

The pitch was overseen by the Observatory.