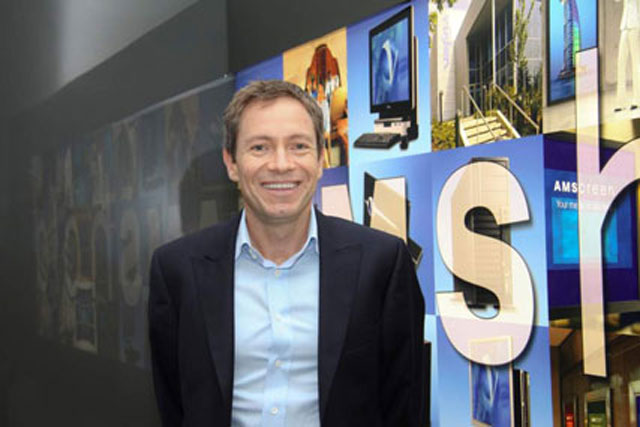 Following a partnership with Quividi, the digital outdoor company run by Simon Sugar will roll out the image recognition technology across its 6,000 screens, which claim a weekly audience of 50 million.
The face-tracking system for screens found predominantly in petrol forecourts, provides more information on shoppers and their buying habits.
Coupled with Amscreen's existing audience data, brands can now pinpoint a target audience by gender, age, date and time.
Early trials of the technology indicate that 94% of shoppers view the on-screen content while in-store, making it the highest average conversion rate in the sector.
An Amscreen statement said the combined new measurement system is "set to revolutionise the out-of-home and digital advertising industries".
Chief executive Sugar said: "It is time for a step-change in the outdoor world and it is great to see that, together with Quividi's technology, we are bringing the industry into the 21st century.
"We are all aware that the media industry as a whole is moving more and more towards real-time planning and audience measurement, and away from traditionally modelled audience metrics, hence we are now placing significant investment and resource on delivering this kind of depth of insight.
"Through access to extensive site and audience data from our network partners and our own detailed research studies, we already have actual audience data by screen, by hour.
"Our investment in this technology will support and enrich this audience data as we continue to raise the bar in terms of accountability, compliance and transparency.
"Ultimately, our aim is to optimise our advertisers' campaigns, reduce wastage and, in turn, help to shed the image that outdoor cannot be ultimately measurable and transparent. We're now single-mindedly focused on helping the industry deliver the type of insight that only online has previously been able to achieve."