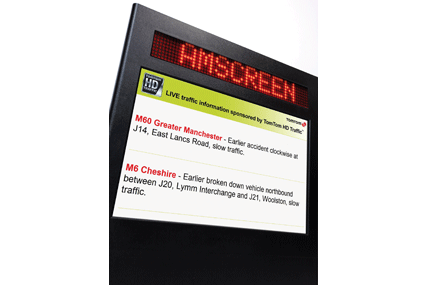 The Amscreen ad network in BP petrol stations will offer traffic information alongside ads sold by digital out-of-home sales house Digicom.
TomTom uses the speed of travelling Vodafone users and real-time GPS data of connected TomTom customers, as well as information from traffic authorities, road operators and commercial third parties to provide accurate data.
Amscreen claims the network will be seen by more than seven million motorists a week.
The company, led by Simon Sugar, Alan Sugar's son, also has a healthcare network that provides real-time patient information to GP surgeries and hospital waiting rooms.