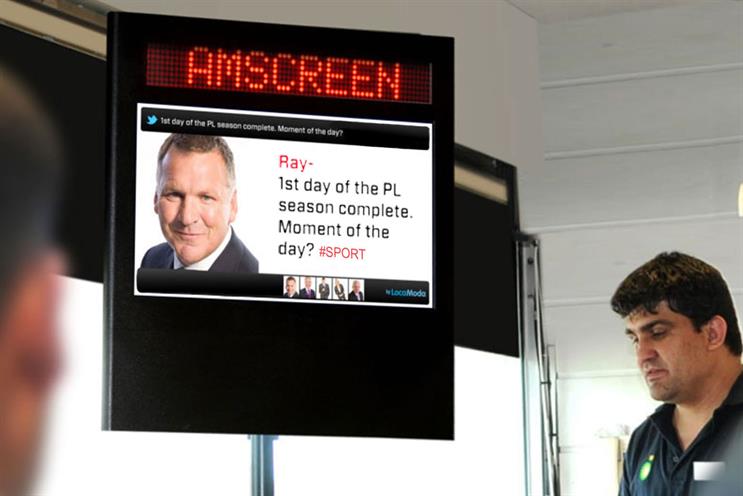 The partnership will result in the outdoor screens in petrol station forecourts and retailers such as WHSmith, Londis and Spar, hosting initiatives based around major events presented by famous celebrities.
Amscreen and CONTENTed will be looking to leverage this year's major sporting events, including The Lions Rugby tour and cricket's Ashes, culminating with the Football World Cup in Rio 2014.
Adam Bullock, co-founder of CONTENTed, said: "The ability to create short-form interactive programming with talent is the next step for digital out-of-home. Amscreen's technology allows us to deliver an immediate experience to its audience, underpinned with real-time social interaction."
Jamie Lindsay, managing director of Amscreen, called the partnership an "obvious next step" for the company, after research had revealed entertainment and sports content is highly valued by its forecourt audience.
Amscreen's digital network currently claims to be reaching 30 million adults in the UK, and 50 million around the world.
Follow @DurraniMix