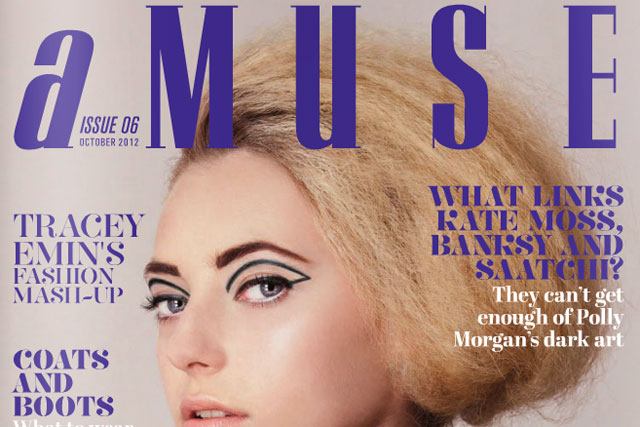 Amuse launched in April and has published six issues, after initial investment from a private source.
However, the advertiser-funded title has now been forced to hold publication of the November issue, because of a shortage of money.
Stephen Murphy, publisher of the magazine, said: "The advertising sale is more difficult than expected."
It is thought that the original investment from the private investor has run out and the publisher, Amuse Media, is now on the hunt for fresh investment.
It is believed that representatives of the title are talking to a number of different parties about funding and it is hoped that should these talks prove successful, the November issue will be on the newsstands in the next few weeks.
Advertisers in the magazine to date have included Selfridges, Harrods and Marks & Spencer.
The title has reported an audited distribution figure of 90,828, according to the Audit Bureau of Circulations (ABC). Last week it launched a free app, which is available on the App Store.
Stephen Murphy said: "We have been delighted with the feedback Amuse has received since we launched into one of the most competitive media markets in the world. As the only free fashion glossy for London, we're confident of the potential for the title.
"Our readers love what we're doing, and that enthusiasm is matched by the fashion and beauty brands that have been advertising with us.

"Our priority now is to identify the best strategic partner to continue in print."
The magazine is distributed on the last Monday of every month by uniformed merchandising teams handing the magazine to commuters at 75 central London Tube stations.
It is also available in a variety of health clubs, spas, city offices and airport lounges.
The news follows the recent announcement that Scout London, another free title which launched at the same time as Amuse, would be moving its distribution day from Tuesdays to Mondays, after suspending its print edition for two months in August.
Follow @nickbatten2