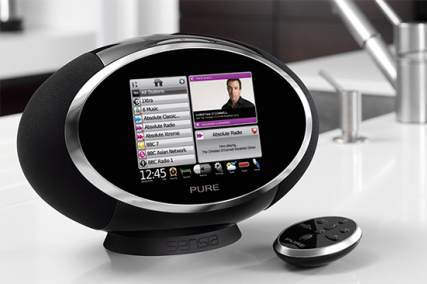 In The Communications Market: Digital Radio Report, published in July, Ofcom showed listening to radio via digital platforms was up 4% year on year in the first quarter 2010 at 24%, while analogue listening was down 4.9% to 76%.
Goddard highlighted the fact that the majority of the digital rise came from a drop in unspecified listening, rather than analogue which remained fairly static. However, it is understood that Ofcom categorised unspecified listening as analogue rather than digital listening because it did not want to exaggerate digital listening.
Figure nine of the report showed two projected sets of figures for digital platforms' share of radio listening. Goddard criticised this for omitting to show historical figures against the projections.
It is believed that Ofcom did not set historical figures next to the forecasts because they are not formal criteria and so Ofcom has no obligation to assess delivery. In addition Ofcom does not know the underlying assumptions of the forecasts.
Goddard said: "The quid pro quo promise to develop DAB radio will never come to fruition. Now that Global Radio has got what it wanted [the renewal of the Classic FM licence], over the coming months, the radio industry's commitment to continue with DAB will inevitably be rolled back."
Goddard has 30 years experience in radio, including stints at Kiss and Capital and is a former development officer at Ofcom and the Radio Authority. He has been an outspoken critic of DAB.

In February Goddard told the House of Lords Communications Committee that the there was "no commercial model for DAB" and by expecting consumers to turn to DAB automatically the radio industry had made a "fundamental commercial error".