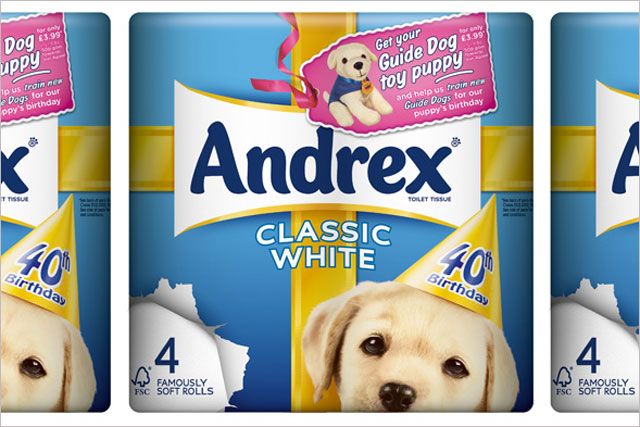 The Kimberly-Clark-owned brand, which introduced a CGI puppy to its ads in 2010, is marking the milestone with a £2m push.
This will bring its partnership with the Guide Dogs charity to the fore and is intended to encourage consumers to help raise funds to train 40 guide dogs. Andrex is using its digital platform, Puppy Points, to help raise the near-£300,000 it costs to train the guide dogs over a two-year period.
The campaign, by JWT London, informs consumers that they can donate by scanning a code on promotional Andrex packs with their smartphone, or buying promotional soft-toy guide dog puppies.
Consumers will be able to track the dogs' progress via Facebook, and use a Blippar app to train a 'virtual guide dog' on smartphones.
Meanwhile, Andrex announced this week that Sophie Woodford is its new UK marketing manager. She will report to European marketing director Jon White.