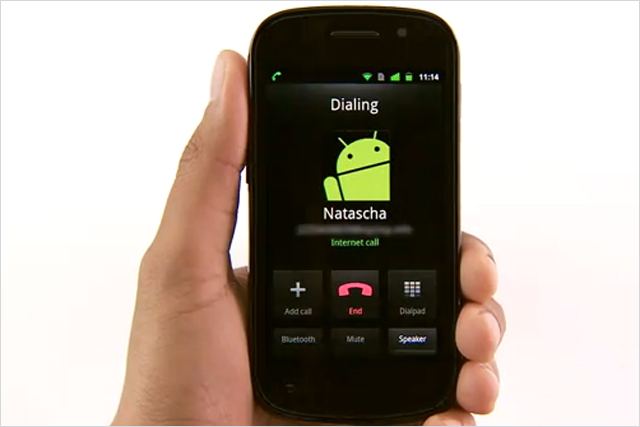 Mobile phone manufacturers have gravitated towards Google's Android platform in recent years, with Sony Ericsson, Motorola, HTC, Samsung and LG all moving to the software, and consumers are now following.
According to the survey of 2,001 people, 28% of smartphone users now use the Android platform, with 26% using Apple's iOS, and 14% using Blackberry's platform. Nokia's Symbian platform has a 6% share and Microsoft's Windows Phone platform 5%, but Nokia will move its smartphones onto the Windows platform for new phones from next year.
The research, conducted by YouGov for Intelligent Environments, also examined the profiles of the different smartphone users.
IPhone users were found to be the heaviest smartphone users, with 18% using their device for four or more hours per day, compared to 4% of Android and Blackberry users. This backs up data released last month by Absolute Radio, which showed strong engagement with Apple's iAd platform.
Londoners are also more likely to have smartphones, with 42% owning an iPhone, 15% an Android phone and 11% a Blackberry.
Almost two thirds (63%) of iPhone users rank social media apps, and 48% rated games apps as the three used the most.
Apple phone users are also the most in debt, with 18% saying their main bank account is always overdrawn, compared to 12% in the wider population.
Blackberry users were found to shun apps, with 23% having no apps at all. They are also the most careful with their money, with 13% always overdrawn, and 49% never going overdrawn. Blackberry users were also more likely to be high earners, with 10% earning £50,000 or more per year.
Android users were generally either younger (36% of 25- to 34-year-olds used an Android phone) or "silver surfers" (25% of retired respondents own an Android).
Android users were more likely to use travel and mapping apps, with 34% saying these apps were in their top three.
James Richards, director of mobile at Intelligent Environments, said: "The top three mobile platforms in the UK certainly seem to attract different personalities.
"It's fair to say that iPhone and BlackBerry have strong identities but given that Android is on a number of handsets, we are clearly seeing more of a mixed user base. Perhaps we will see the telecoms industry of the future tailoring their apps and services further to suit the variety of demands being placed on the mobile."
Android already provides 51% of mobile ad impressions in the US. Apple's iOS provides 27%.