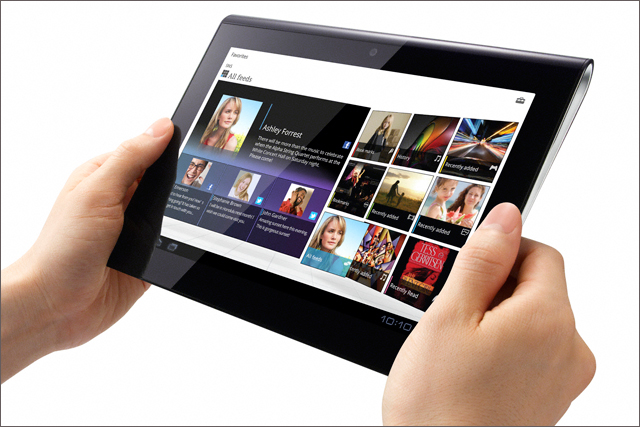 Shipments in the fourth quarter were 27 million units, up 150% from 10.7 million units in the same period in 2010.
Despite Apple's dominance of the market, Android devices did gain some ground with Apple's market share falling from 68% to 58% year on year during the fourth quarter.
In contrast, Android's market share jumped from 29% to 39%.
Tablet devices on Microsoft's operating system took a 1.5% market share during Q4 2011, while other operating systems made up the remaining 1.9% market share.
Microsoft will hope the impending release of its Windows 8 operating system will enable it to drive up its market share and help its hardware partners become more competitive.
The data comes amid speculation that Nokia, which has partnered Microsoft to bring out a range of Windows-based smartphones, is preparing to enter the tablet market.
Peter King, director at Strategy Analytics, said: "Demand for tablets among consumer, business and education users remains strong.
"Apple shrugged off the much-hyped threat from entry-level Android models this quarter."
Growth of the Android tablet market is being driven by big-name electronics brands including Amazon, Samsung and Asus adopting the operating system.
Neil Mawston, executive director at Strategy Analytics, said: "Android is so far proving relatively popular with tablet manufacturers despite nagging concerns about fragmentation of Android's operating system, user-interface and app store ecosystem."
Follow Matthew Chapman at @mattchapmanUK