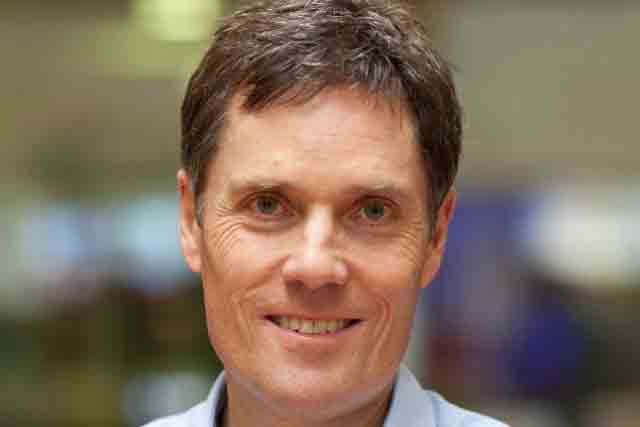 Name: Andy Bryant
Job: Director of creative, Red Bee Media

The reason I got into advertising was ... campaigns such as Foster's and Courage Best convinced me I could have a career surrounded by funny people.
The campaign I'm most proud of working on is ... a Sophie Dahl/Opium spoof for Newcastle Brown. As a lifelong suit, my one and only copywriter's credit and a Campaign Poster award to boot.
And the campaign I pretend I wasn't responsible for is ... a pan-Asia-Pacific shocker for Nokia.
My favourite campaign created by someone else is ... Brett Foraker's Channel 4 idents.
The best moment of my career so far was ... pitching in Beijing for the state broadcaster's Olympic work to a group of party officials and professors from the China Academy of Fine Arts. (We won.)
While the most embarrassing moment was ... being forced by Parky's warm-up man to do a Full Monty performance in front of an audience during a BBC induction.
The best celebrity I've worked with on a campaign is ... Vic Reeves. A forgettable Heinz ketchup ad but an unforgettably funny day on set with a comedy hero.
The person I'd most like to work with in the industry is ... Dave Droga, one of the first to understand that our future lies in new forms of content.
The person who's had the biggest influence on my career is ... Reg Bryson, the chief exective at The Campaign Palace Sydney, for proving the best agencies can be both effectiveness-led and a laugh.
The best piece of advice I've received during my career is ... "that's the purpose of rehearsal, darling" (from the great showman Peter Marsh, my first agency boss).
If I wasn't working in advertising, I'd be ... possibly following my childhood dream of being a cricket writer and spending most of my time in sunnier climes.
In ten years' time, I'll be ... an expert in multi-screen digital content management and ad-server network integration. Or running a juice bar on Bondi Beach.