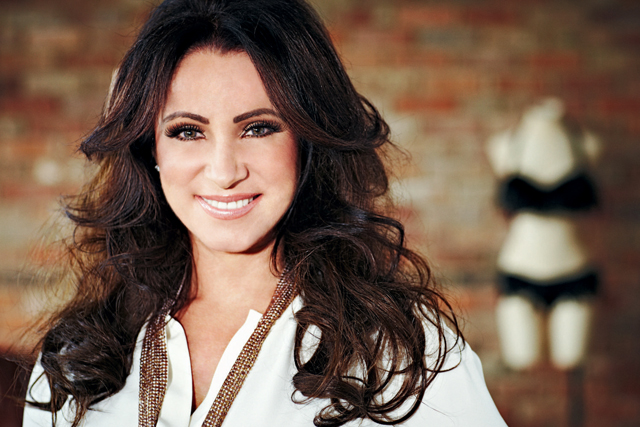 Women don't even like sex. That's what I was told when I first pitched my idea of Ann Summers parties to the all-male board in 1980 - 32 years on and I think it's safe to say that their response said more about their sex lives than my idea.
Never underestimate the power of passion. Whatever your business, you should always have a passion for what you do and your brand. I will always look for passion in the people I employ. I don't want to work with people who see their role as just another job, I want them to share the ambition and vision we have for our brand and the passion to deliver this to our customer. At Ann Summers we sell orgasms - how can you not be passionate about that?
Never stop listening to your customer. This is absolutely key for anyone running a customer- focused business. It sounds so simple, but it is incredible how many brands have stopped listening and then lost their way.
I have always put the customer at the heart of what we do. At the start of the economic downturn, I made the decision to heavily invest in research to help us redefine our brand without compromising our heritage. For me it was a more crucial time than ever to know who our customers were, how they have evolved and what they wanted from us. We asked, listened and, most importantly, acted.
I made the decision to heavily invest in research to help us redefine our brand without compromising our heritage.
Focus on your peaks. We are fast approaching Christmas - a peak trading time - so don't sit back and expect customers to come to you, work hard for them. Differentiate yourself from the competition and give customers a reason and desire to shop with you. Don't be the shop they walk straight past.
Don't let a lack of confidence hold you back - especially if you are a woman in business. I'm incredibly passionate about championing women in business and feel strongly that we should be doing more to support them in the boardroom, as well as female entrepreneurs. I have spent many hours meeting and mentoring women in business and every time I come away realising that one of the major things holding them back is confidence.
Women just don't believe in themselves in the same way men do, we look for validation from others before moving forward and doubt that we are good enough to succeed. This needs to change if we are going to realise the huge potential of the UK's female business leaders and entrepreneurs.
Make the balance right for you. Getting the work-life balance right is something most of us will strive for, but do any of us really know if we have it? We need to be honest about what that balance is for us - making yourself feel that the work-life balance should be a certain way applies even more pressure.
Be true to yourself about what your priorities are and how you can achieve them, and never be afraid to ask for help to allow you to strike that balance. I regularly question whether I have the balance I want, but what I do know is that with the team I have around me, I have the best chance of getting it right.
Don't be afraid to challenge the norm. I'm extremely lucky to be chief executive of a brand that has not only challenged the norm, but been proud to stand up for what we believe in and push the boundaries. Just because something hasn't been done before shouldn't mean it's unachievable.
Keep your ears open; you just never know what you might hear.