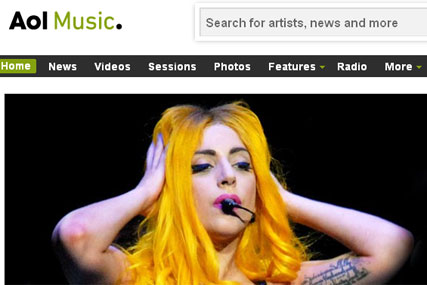 AOL Music, the mainstream rock and pop music site, will offer a news service, artist interviews and features, and will have a particular focus on showcasing photos and video.
Incorporated into the site is its video channel, 'The Sessions', which AOL says is the core USP of the site. The Sessions launches with an archive of music video packages that include interviews with artists and live recordings.
AOL Music has partnered with internet radio provider Shoutcast to create a live radio stream for the site. It also incorporates blogs for music sub-genres.
AOL recently launched Mydaily.com, an online women's magazine that targets "forward-thinking" women aged between 35 and 44 with online fashion and lifestyle content. A print, digital and outdoor campaign is being launched next week to promote the new site.
Last week, AOL acquired online technology news, information and analysis network TechCrunch.
The strategy distances AOL from its previous focus on social media after it sold networking site Bebo in June.