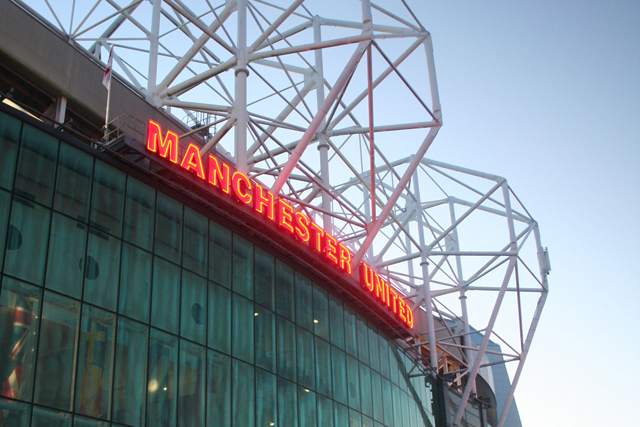 Ferguson has been central to the success of the Premier League champions on the pitch and his proven record as a winner has undoubtedly helped draw in hundreds of millions of pounds in sponsorship revenues.
Now he is departing, sponsors are obviously concerned whether the club's success will continue.
Marketing talks to Phil Clement, the global chief marketing and communications officer of Aon, Manchester United's current shirt sponsor and soon-to-be training ground and kit sponsor, about the insurance giant's sponsorship of the club and the impact of Ferguson's exit.
What does it mean to a Manchester United sponsor like Aon that Sir Alex Ferguson is retiring?
Sir Alex's news has been second only to the news of the Pope's retirement – and both retirement stories have been two of the biggest news items on the planet.

We stand in awe of Sir Alex Ferguson and his 26 years of unparalleled achievement. He leaves as one of the greatest managers of all time and an inspiration to so many of us at Aon. And as our chief executive Greg Case said: "And while we will miss watching his achievements on the pitch, we hope now to see even more of him."
How crucial was Ferguson to Aon signing its initial shirt sponsor with Manchester United in 2009?
He was critical because he is such a fundamental part of the club's success and typifies the values that Manchester United represents. And he has been great to Aon. He is incredibly motivational to be around. He has always has been gracious and thoughtful in engaging with our clients and colleagues. We also feel like we have a great deal in common. It is a measure of his remarkable
achievement that his 26-year tenure as Manchester United's manager is as long as the existence of Aon as a brand.
That being said, I suspect your question is asking whether we were taken by surprise. One doesn't enter a partnership of this magnitude without thinking about all the possibilities - after all, we are in the risk management business.
While many would have loved to see Sir Alex continue, it was more likely than not that the transition would happen during the tenure of our partnership. We feel that Alex has done what great leaders do, he has not only built a great team but has built one with the potential to last. Every part of the Manchester United organisation strives for excellence on and off the pitch – that is the organisation we are partnered with.
Now that Ferguson has retired, does this have any bearing on Aon's sponsorship of the club's training facility? For instance, is there a clause in the contract impacting the deal should Ferguson retire?
There is no clause and it wasn't something we asked for. Retirement, leadership and succession planning is a natural issue for high performing organisations. Dealing with it is one of our specialities.

Sir Alex would be the first to tell you that the appeal of Manchester United is bigger than any one person. We believe the impact of our partnership will continue to resonate strongly with our clients, prospects, colleagues and communities around the world. The partnership we have with Manchester United has exceeded our expectations and we are very much looking forward to the next eight years working with the clubs.
What is the thinking behind Aon's move from shirt sponsor to club training facility sponsor?
This is a significant step forward from sponsorship to partnership. The shirt sponsorship exceeded our expectations and has another year to run [until the end of the 2013/14 season]. This new partnership represents a logical next step in our relationship with the club.
One doesn't enter a partnership of this magnitude without thinking about all the possibilities - after all, we are in the risk management

.
The first phase of our relationship brought Aon an explosion in brand awareness, unified our firm and helped drive revenue. In the second phase, we continue to do all the things we did to unify the firm and drive revenue. The only change now is the move from awareness of who we are to creating greater global understanding of our unique capabilities. That means that we released the shirt and invested in a training complex which is much more focused on what we do as a business.
What benefits does Aon get out of the new training facility deal?
As the first ever partner of Manchester United's iconic training facility at Carrington, the newly-named Aon Training Complex, we will provide best-in-class advice to the club and clients on issues such as talent, health, risk, retirement and data & analytics. We already have a deep sense of association with United that we will continue build on with a number of the branding assets, [including] the Manchester United Foundation – an incredible organisation that is equipped to globalize its mission to empower possibilities for youth and communities at risk.
Can your current deal with Manchester United grow into other areas?
The move from sponsorship to partnership is bringing us into the heart of the club in many different ways. In addition to becoming the first partner of the club's renowned training complex at Carrington, from next season United players and coaching staff will also wear Aon-branded apparel and training kits at all matches versus UK clubs, international tours, friendly fixtures and training sessions.