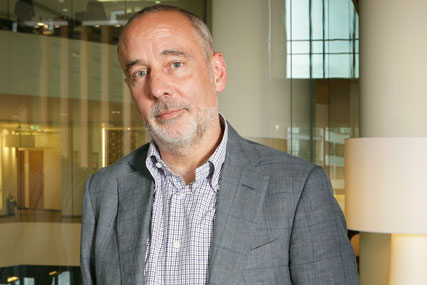 Speaking to Brand Republic at the AOP Summit today, Brooks confirmed: "We are hoping to launch a series of apps soon."

He stressed that timelines and prospective launch dates could change due to a number of circumstances, but, when pushed, he added: "There are three apps currently in development, which we hope to launch before Christmas for smartphones and the iPad.
"It's getting on for 12 months since The Guardian launched its first iPhone app, so perhaps the time is right for an update."
Priced at £2.39, and with premium display ads and sponsorship opportunities, the Guardian iPhone app has proved a notable success for the newspaper publisher, attracting more than 70,000 downloads within the first month of being launched in December 2009.

Following the launch, The Guardian's editor-in-chief Alan Rusbridger had told Reuters that "if we get the right functionality and design," the iPad could "produce interesting, significant revenue streams."
Earlier at the AOP conference, Brooks had professed to being "quite content" with GNM's current approach and positioning around digital.
He explained: "We [Guardian.co.uk] are one of the 18 most-linked-to websites in the world. We're seeing growth in mobile in triple digits at the moment in terms of audience.

"We have about two million visitors a day to our site and we're blogging about 10 comments a minute on the site."
Noting the changing dynamics of the publishing industry, and how the financial costs of new digitial launches were massively reduced than those in print, Brooks encouraged publishers to experiment, "take more risks" and "be prepared to fail".
GNM currently has just one app purpose-built for Apple's original tablet, iPad, called Eye Witness. The photo-led app was launched through a partnership with Canon the day the iPad arrived in the UK, and, according to Brooks, was developed at a cost of less than £10,000 before he had even seen the device.
Brooks said: "The scale of our business has changed beyond our wildest imaginings, we now have the opportunity to monetise that scale... we are increasingly in demand with people who were previously unaware of our existence. The challenge is to leverage that scale into a profitable business."