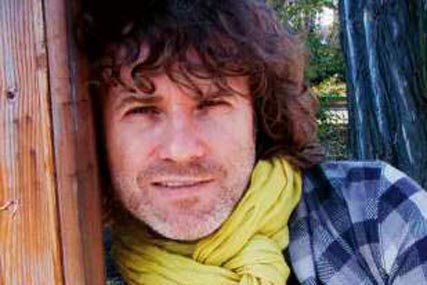 Utko, who oversaw the redesign of Poland's Puls Biznesu and Estonia's Aripaev, stressed that websites do still have a lot to learn from newspapers in design terms.

He said: "The first thing is not to fight with the trends. News will be digital. The way for print is [to communicate] less news and more knowledge. We need a new type of journalism – not just news reporting, but creative."

Utko said magazines and newspapers should be less news-orientated.
Citing a piece of research, he said: "Every short story on the web is almost 100% read, [whereas] readers read only 7% of newspaper stories."

Instead print should be more focused on design and providing readers with easily digestible, bite-sized chunks of information.

At the core of his argument was the principle that design had two functions – to grab people's attention and to help them digest the information on offer.

"Who is killing newspapers?" he asked. "Editors who ignore their readers and designers who act like artists."

While he asserted that great design could aid print publishing in terms of copy sales and ad revenue, he pointed out that web designers still have a lot to learn from print: "The big weakness of website design is the template."

Utko cited several examples, singling out the BBC's news website as a portal that looked clean but was "insensitive", while The Times' site was "a nice example, clean and neat, but needs to show more emotions."

However, his description of The Independent's website as "even worse – it's like nothing happened", raised a laugh among the audience.

He rounded up his speech by telling listeners that "the template is killing websites – we need Scandinavian templates".
The Wall blog: Designing world class media: 13 ideas for print to survive in a digital world