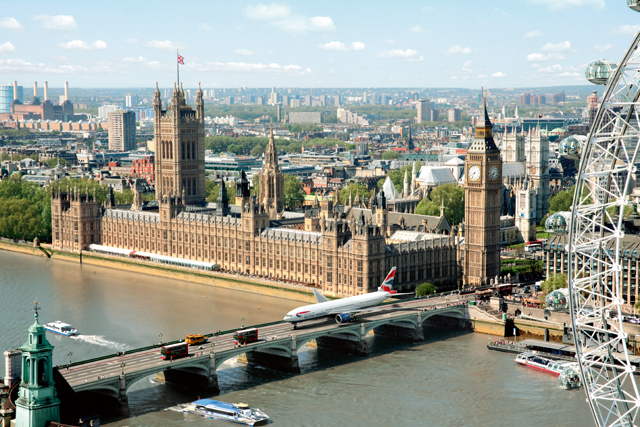 Remarkably, for an agency with such a prestigious reputation, it has been seven long years since BBH was last named Marketing's Ad Agency of the Year. That previous win, in 2005, was its third in five years, a golden run that include scooping the inaugural prize in 2001.
It is particularly apt that BBH should return to the summit of UK advertising in this, its 30th year, when its two remaining founders, John Hegarty and Nigel Bogle, agreed to sell their remaining 51% stake in the agency to Publicis Groupe. In reclaiming the throne from younger upstarts such as VCCP, it shows that BBH is taking to its new-found elder statesman status with aplomb.
In a stand-out 12 months BBH has excelled in effective creative output for clients such as Unilever, Diageo, Audi and British Airways, as well as its much talked-about 'Three Little Pigs' campaign for The Guardian.
'This was a year in which BBH made mastering the art of effective creativity look easy,' noted one judge.
In the case of BA, the agency hit a sweet spot with its tongue-in-cheek 'Home advantage' concept, encouraging consumers to stay in the UK during the Olympics in support of Team GB. A memorable ad depicted a BA plane crossing Westminster Bridge, while social-media activity was based on the hashtag #homeadvantage.
BA marketers were pleased with both results, suggesting an increase in positive sentiment and a greater inclination to fly with the airline.
For Unilever, BBH helped Lynx - or Axe, as it is known internationally - to deliver strong results for its Excite and Anarchy fragrances. In the case of Excite, its 'Angels' ads delivered total brand growth of 4.76%, returning EUR2.36 for every EUR1 spent on media.
'This is clearly an agency at the top of its game,' one judge said. 'After 12 months of producing impressive business growth and work that demonstrably helped its clients' business blossom, this agency justifiably exudes confidence.'
BBH's work with charity clients such as St John Ambulance and Refuge also won over judges. In the wake of the riots in the summer of 2011, a campaign for Barnardo's showing the charity's impact on the lives of children brought an increase of 46% in spontaneous awareness of the brand. The activity delivered £5.76 in donations for every £1 spent.
As well as focusing on existing clients, BBH managed to grow its business by picking up accounts for brands such as General Mills-owned Old El Paso, RAC, Chinese mobile brand Huawei, and Unilever's Dove Men+Care. Management stability has played its role, too: the average length of service among its senior figures is 15 years.
The only question remaining is whether BBH's return to the top this year heralds the start of another period of domination.
FOCUS ON - GORDON'S GIN
With the gin category in decline, drinks behemoth Diageo briefed BBH to create a campaign for its gin brand Gordon's. The agency plotted a drive to help Gordon's assert its leadership in the segment, as well as helping the wider category.
Ads featuring Ashes to Ashes star Philip Glenister and Silent Witness actress Emilia Fox used the line 'Let's get started', reinforcing the role of gin as a drink for the start of an evening.
The campaign delivered an incredible 11% year-on-year growth, worth more than £8.4m in incremental sales. It delivered a return on investment of £3.95 per £1 spent, and was awarded a bronze prize at this year's IPA Effectiveness Awards.
Click here to read who made the Best of the Rest
Follow @alex_brownsell