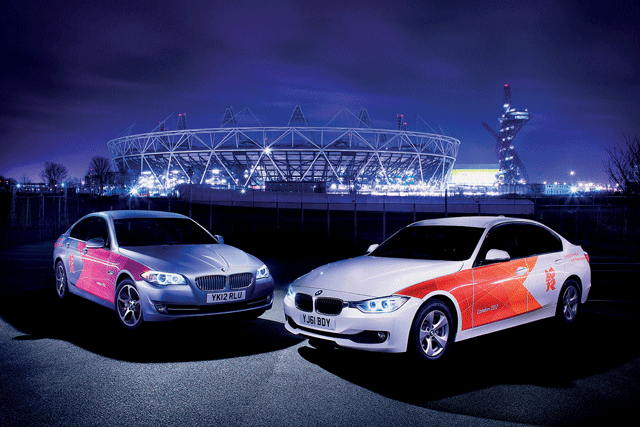 Like the Olympians we saw in action this summer, FutureBrand put in years of preparation as it headed into 2012. This hard work paid off, as the agency took top honours as Branding Agency of the Year, as well as scoring its most successful 12 months to date.
FutureBrand scooped gold, thanks in part to its impressive lead agency role in the execution of the London 2012 branding for this summer's Olympics.
While judges recognised it was not solely FutureBrand that should take credit within McCann Worldgroup, the agency's work was, they felt, quite simply 'bloody impressive'.
'It didn't benefit from this work last year and it won't next year, but in 2012 it is exceptional and noteworthy,' said one judge.
However, the Olympics was not the whole story of FutureBrand's year. It has won new accounts from Zurich, Bentley and Ladbrokes, among others, with new-business revenues up 22%, while also growing existing business, such as Nestle, with a boost to total revenues of 14%.
FutureBrand also scored highly for effectiveness. Its pilot concept for Tragus-owned Cafe Rouge, based on a traditional French bistro, delivered a 12% uplift in recommendations and a 27% increase in the likelihood of diners to return.
Furthermore, its brand positioning work for condom brand Skyn, to create a 'more mature and sophisticated sex brand' to compete with the 'candy-pop coloured world of Durex', gave it a strong launch pad to quickly take a 5% market share.
The agency's creativity was lauded by the judges, with its 'Local Colour' campaign for mining group Xstrata standing out for its innovative approach to a highly corporate business. Through 'vibrancy and colour', the work reflected Xstrata's 'closeness and connection' to the local cultures in which it operates.
'Creatively, FutureBrand delivered well, with quality design work across its client base, accompanied by impressive effectiveness results,' added a judge. 'An exceptional year for the company - let's see how it can capitalise on this experience in 2013 and beyond.'
Summing up how FutureBrand fared against a 'very tight field' in this year's category, the judges said that, while some of the other agencies excelled in certain areas, it was FutureBrand that truly delivered on a combination of effectiveness and creativity. 'We asked ourselves, "who would we want on our team?" The answer was FutureBrand.'
FOCUS ON - LONDON 2012
In 2009, FutureBrand, as part of McCann Worldgroup, became the official marketing services provider for the London 2012 Olympic and Paralympic Games.
It took the existing London 2012 logo and set out to turn it into a complete brand experience and identity that would 'inform and inspire' thousands of twoand three-dimensional touchpoints.
'We took the irregular angles of the logo and extended them to visually communicate the explosion of human energy and inspiration of a generation that the London Organising Committee of the Olympic and Paralympic Games aspired to for the Games,' is FutureBrand's description of its work.
Nick Sykes, London chief executive of FutureBrand, led the entire McCann Worldgroup London 2012 team for the duration of the project, overseeing the six agencies across all disciplines.
Click here to read #aoty12: Branding Agency of the Year - Best of the Rest