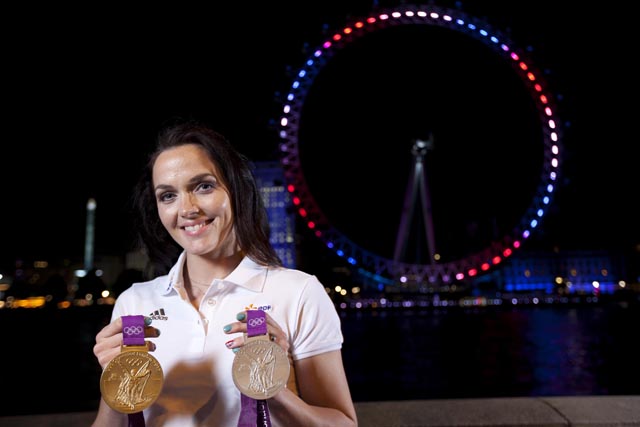 The agency increased its gross profitability and opened its first overseas office in Miami, while launching a London-focused website. Ignite added six clients this year, which included EDF Energy, Sky, Intel and Tesco.
In a year of firsts for Ignite, it created what it claims is the world's first social-media-driven light show for EDF and the biggest-ever grass-roots marketing activity outside North America for the NBA (National Basketball Association).
The EDF work will be familiar to Londoners who travelled past the London Eye at the right time - it was the platform Ignite used for its social-driven 'Energy of the Nation' lightshow that turned online conversations about the Olympics into colours on the wheel. According to Ignite, the activity made EDF the 'most-recognised' domestic Olympic sponsor.
iD Experiential was highly commended for its year, recording a £12.7m turnover and 101% year-on-year growth. The agency pulled in five new clients, including make-up brand Benefit, Marks & Spencer, and Reckitt Benckiser, totalling £2m worth of new business, and climbed up Marketing's experiential league tables from 12th place to fourth.
Notable campaigns included its work for Volkswagen, which aimed to overcome consumer reluctance to visit dealerships and give them a first-hand physical experience of a car; and for Revlon, which aimed to drive sales of its Grow Luscious Plumping Mascara and its Just Bitten Lip Tint. iD Experiential's work for the car marque exceeded its targets for 'hot leads' by 13%, and overall participation with the event by 13%, while the cosmetics campaign recorded a return on investment of £1.43 for every £1 invested.
RPM, Marketing's Experiential Agency of the Year in 2010, added Premier Foods, Coca-Cola and Coca-Cola Enterprises and Reebok to its client list in 2012. At number three in this magazine's experiential league tables, RPM claims to be the biggest independent agency in the industry.
As part of the agency's long-standing relationships with Sky and Smirnoff it pushed consumer engagement with the brands' Sky Arts and Smirnoff Nightlife Exchange Project respectively.
Work for Reebok needed to deliver a 'proof-point' of its repositioning as a fitness brand, with an overall aim to establish it as the leading sports brand for the EMEA area by 2015. As a result, RPM planned, designed and project-managed the delivery of the first pan-European Reebok CrossFit Fitness Championships. The campaign generated more than 1m Facebook posts over during the activity, with 15,000 unique spectators recorded over nine events.
Also shortlisted were Imagination, Jack Morton Worldwide and TRO.
PREVIOUS WINNERS
2011: TRO
2010: RPM
2009: Closer