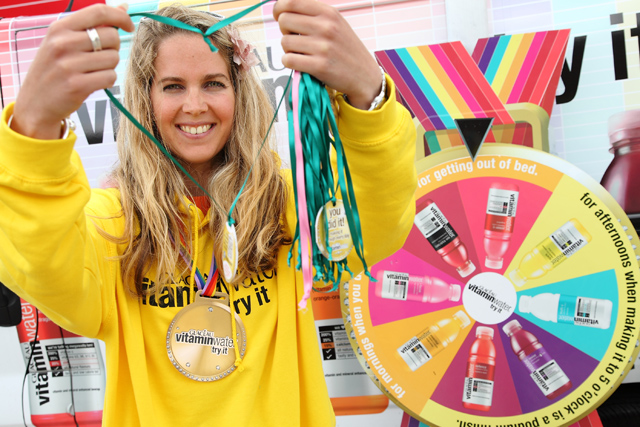 Independent agency Sense won over this year's judges to take the crown of Marketing's Experiential Agency of the Year 2012.
The agency, which at eight years old is the youngest in the top 25 of Marketing's experiential marketing league tables, has offices in London and Surrey, and this year opened for business in Hong Kong. In the past 12 months it has rebranded with a bold proposition that coolly states 'Be sure,' and has won 14 new high-profile clients including Reckitt Benckiser, Coca-Cola, Microsoft and Sky.
It has enjoyed the UK's 'summer like no other' as Sense's work has spanned this year's landmark events, with the agency carrying out Jubilee campaigns for 13 brands followed by three Olympic Games activations.
All the figures point to an agency in the ascendancy. Sense boosted its billings this year by 13% to £7.4m and claims it has seen an overall profit growth of 15%, up from 9% last year. This growth has been reflected across the business in a boost in personnel numbers: Sense has increased its headcount by 22%.
Despite new-business gains, it has not taken its eye off the ball in terms of existing clients and can boast the proud record of not having lost any in seven years, which judges found especially 'impressive' alongside its strong signs of growth.
The judges singled out Sense for the effective impact of the agency's campaigns, adding that they 'particularly appreciated how much effort it put into measurement'. High praise came for its work on clients such as Kingsmill and Sky Arts Ignition, with both sets of activity recording strong metrics.
Sense has realised that clients are under pressure not just to achieve return on investment, but also demonstrate it when they buy marketing.
Its evaluation techniques were cited by Coca-Cola, which appointed the agency to its roster after a six-way pitch, as one of its key strengths.
Not content with increasing its client list alone, Sense has scooped additional brands from existing clients, specifically on its Associated British Foods portfolio; Kingsmill and Baking Mad join grocery brands Ryvita and Jordan's. The agency also posted a 34% increase in billings on its Sky account following its appointment to the broadcaster's roster.
The judges wholeheartedly agreed with the agency's own assessment of its year in its award submission, which describes 2012 as marked out by 'unprecedented success, truly making it a year to shine'.
FOCUS ON - KLEENEX BALSAM TISSUES, COLD & FLU
Kleenex owner Kimberly-Clark handed Sense a remit to drive trial and repeat purchase for non-users of Kleenex Balsam, through effective sampling activity.
Sense created a branded inflatable tunnel in front of grocery stores, inviting consumers to walk through into a themed lounge-set inspired by the brand's TV ad and other above-the-line activity.
Sense's campaign recorded excellent results, generating more than £2m in value sales and delivering 397% return on investment, which contributed to a tremendous sales uplift of 925%. Sense reached nearly 4000 shoppers with brand samples, beating its target by 9%. Among the consumers reached, 48% had not previously bought the product and 94% said they would buy Kleenex Balsam next time they had a cold.