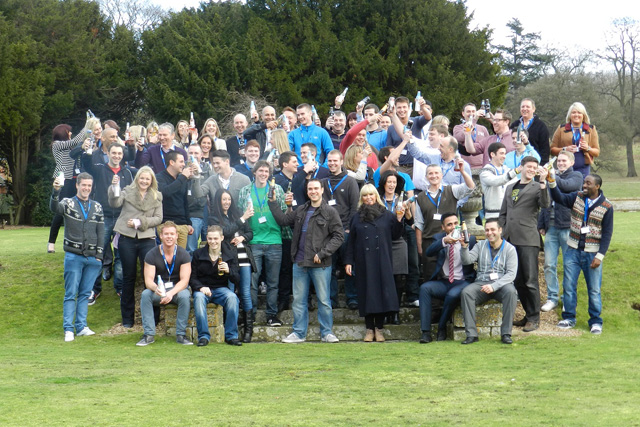 In a closely fought battle, REL Field Marketing emerged as the winner of Marketing's Field Marketing Agency of the Year.
The accolade comes at a time of change for the grocery specialist, which employs more than 600 people and 1000 tactical workers every month. Now in its 17th year, REL became part of The Blueprint Group, one of the world's biggest retail services and field marketing organisations, in November 2011.
Being part of Blueprint has enabled REL to adopt common standards and ways of working, including its approach to customer planning, customer surveys, employee surveys and balanced scorecards. There is also regular contact and sharing of best practice between the various businesses within The Blueprint Group.
Judges were impressed by several factors, such as REL's return on investment for clients and new-business win record. One newcomer to REL's books is Molson Coors, which hired the agency to improve the availability and distribution of its brands across multiple and impulse grocers.
The brewer's customer contact strategy manager, Mark Elston, praised REL's commitment to recruiting, training and developing a dedicated team of beer category experts. Elston was also impressed by REL's 'focus on the use of technology to drive a return on investment'.
Since 2010, REL has recorded top-line growth of 42% and growth in earnings before interest and taxes of 38%. The agency says it has not lost a contract in more than five years and works with several FMCG and technology brands.
'It has a superb new-business performance, which now translates into impressive growth,' said one judge. 'It also has an effective corporate social responsibility policy in place.'
Several of REL's tools are now being used beyond supporting its own field teams - two customers have bought its online training tool to use within their own businesses and REL is providing data capture and reporting services for another customer's in-house field team.
The agency is committed to building organisational engagement, measuring this in various ways, including an annual employee survey score, exit interview scores and promotions within its business. Its latest annual employee survey found 78% of staff are aware of REL's long-term goals and values, while 75% would tell people REL is a good place to work. In the past year, 16 people were promoted internally or into its customers' businesses.
REL has also developed a brand ambassador programme, whereby it selects one in all of its key stores, who is trained to support other team members in-store to promote and sell products.
While a change in ownership can sometimes adversely affect a business, in the case of REL, its acquisition by Blueprint has enabled the agency to hit new heights.
FOCUS ON - CSR AND STAFF WELLBEING
REL has established a corporate social responsibility policy that covers its environmental impact, its people and the wider community. It encourages its staff to recycle by removing personal bins, so that staff physically have to separate their waste into appropriate recycling units situated throughout the building. It also makes concerted efforts to reduce mileage for staff journeys, researching more travel-friendly and less-congested routes to reduce carbon emissions.
It has provided staff with a bike shed and arranged relaxation sessions on-site at discounted rates, as well as giving members of staff access to company-funded courses.
To give back to communities, REL has held several charity sales, raising more than £500 for various good causes.