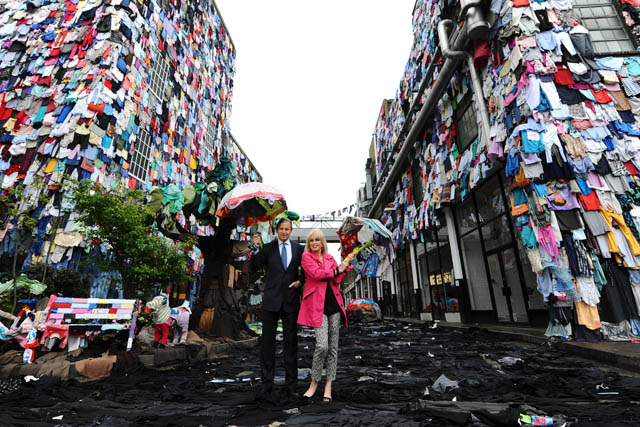 In the past financial year its income has grown by 32%, smashing its target of 15%. Profit margin was also strong at 28%, against an industry average of 14%.
In the past 12 months, Unity has added a range of high-profile consumer brands to its roster, including Aquafresh, Ribena, Marks & Spencer, CNN, Total Greek Yoghurt and Weight Watchers. Significantly, the agency won places on three major UK rosters - Unilever, Marks & Spencer and Glaxo-SmithKline. It has a high pitch-conversion rate, winning six out of its past seven pitches. It also retained clients Netmums, Direct Line and Cancer Research UK.
Despite this success, the agency stayed true to its motto, 'do the right thing', and continued to work with cause-related and charity clients adding Shelter, The British Council, Fifteen and vInspired.
Unity's campaigns have delivered, on average, a 25% uplift in sales for its brand campaigns in the past year.
Particularly noteworthy is its 'Shwopping' campaign for Marks & Spencer, which encouraged customers to recycle clothing when they bought a new item in stores. Some 36,000 items were handed in during the first week. This figure is now 1.4m.
Judges praised Unity's use of social media and its campaigns that generated 'excellent consumer awareness for worthwhile causes'. They added: 'Unity's strong business development and growth with motivational schemes for its staff really stood out.'
Frank PR is no stranger to Marketing's PR Agency of the Year award, winning in 2010 and being commended last year. This year, it was a close runner-up with Unity.
In the past 12 months, the agency has maintained an impressive new-business growth rate, receiving 250 enquiries between January and October this year. More than 90% of these approached the agency as a result of its reputation, profile or recom-mendation. It continues to win about 75% of the pitches it enters.
In the past 12 months, the agency's new clients include RSPB, Chrysler Super Bowl, Volvic, MasterCard - UEFA Champions League, Disney and Tia Maria.
This year, the agency opened an office in New York as well as an office in the heart of Media City in Salford. In the first few months, its New York clients already include NBC, AMC Networks and Trulia.
Judges praised it for being a forward-thinking agency that has 'great brand interaction with campaigns that used traditional PR, digital and social platforms'.
The year's work highlights include running a Google+ hangout for Ocado, which was watched by 175,000 people on YouTube, and launching digital TV service YouView with Lord Sugar.
The launch received more than 400 pieces of coverage and at its peak, there was a tweet about YouView every 12 seconds.
Also shortlisted were Blue Rubicon, Cake, Pretty Green and The Red Consultancy.
PREVIOUS WINNERS
2011: The Red Consultancy
2010: Frank PR
2009: Mischief
2008: Blue Rubicon