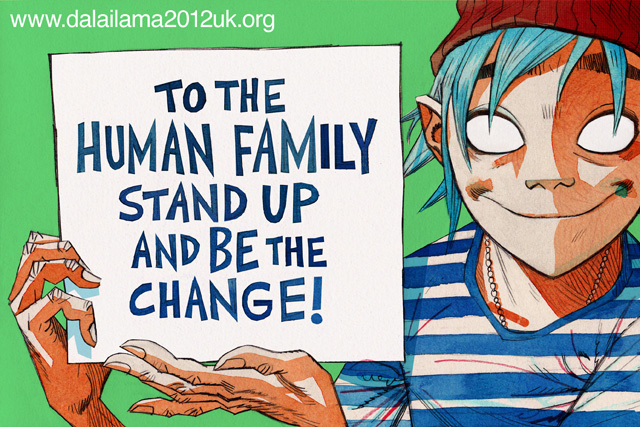 John Doe is just three years old, but it is already making quite a mark on the PR industry with an approach to brands that is genuinely different.
As the judges said: 'John Doe stood out in this competitive category due to its fresh and innovative style. It delivered strong, creative ideas with a clear collaborative approach to its clients and was the strongest all-rounder.'
The agency was founded in 2009 by Rana Reeves with a mission to help marry brands with popular culture, moving beyond corporate badging exercises to real partnerships.
When it comes to contemporary culture, it would be difficult to find a more connected agency. It is clearly doing something right when senior journalists including Grazia's editor-in-chief Jane Bruton, the Dazed Group's editorial director Jefferson Hack and GQ's editor-in-chief Dylan Jones line up to praise it in their submission. As Jones said: 'They are charming, they deliver and they don't suffer fools gladly. I'll always take the call, as I know it will be worthwhile.'
These connections are what attracted O2's communications director Nicola Green to hire John Doe without a pitch to help make the mobile operator 'cool' and resonate with a younger audience. O2 is just one of many major consumer brands that have turned to John Doe this year, including Adidas for its Originals range and Pernod Ricard for its flagship vodka brand Absolut.
This new business, alongside organic growth from existing clients, has contributed to an income increase of 55% from last year, and a 20% profit margin. The agency has also retained business from PlayStation and Vauxhall among others.
Crucially, John Doe makes sure its clients also see great return on investment. For example, it worked with Vauxhall for 'Fashion Scout', a showcase of fashion's best new talent at London Fashion Week. Its decision to put the brand at the centre of the show generated the same amount of coverage in a single year as the marque has had for the past three years combined.
These impressive growth figures have not come at the expense of staff. The judges admired the agency's investment in training and benefits that go the extra mile. These include a 24-hour turnaround on expenses payment, gym membership and a clothing allowance to help junior staff balance the financial pressures of city living.
Judges also praised the agency's wide-ranging social and community pro bono work. The most quirky was communications for the Dalai Lama's UK visit. John Doe's campaign, which included creating an online video, sparked widespread media coverage and got 25,000 young people to attend an event with the prominent Buddhist. As a consequence of John Doe's work, his visit trended on Twitter for 48 hours.
The agency has ambitious growth plans for 2013. It has just opened a New York office with Illy Coffee as a launch client. The challenge now for the agency is to keep up the momentum and replicate the success it has enjoyed in the years to come.
FOCUS ON - PLAYSTATION'S RESISTANCE 3
At the end of 2011, John Doe helped PlayStation do something different to launch its zombie video game Resistance 3. The agency commissioned immersive theatre company Punchdrunk to create a scary experience under Waterloo's railway arches. Journalists and fans on PlayStation's Facebook page were invited to take part.
The event's launch was attended by Kevin Spacey, Kristen Stewart and Plan B and the experience generated 60 pieces of coverage, including in Sunday Times Culture, The Independent and on Radio 4. Furthermore, it also generated an impressive 500% increase in PlayStation's Fanboy 'likes'.
A fortnight before any above-the-line work, the game had eclipsed all internal sales targets, with PR-led creative as the sole method of communications. As David Wilson, head of PR for Sony Computer Entertainment UK, says: 'John Doe always delivers magical campaigns for us and the tie-up it created with Punchdrunk was a highlight of the year. It consistently demonstrates an amazing knowledge of the cultural zeitgeist.'