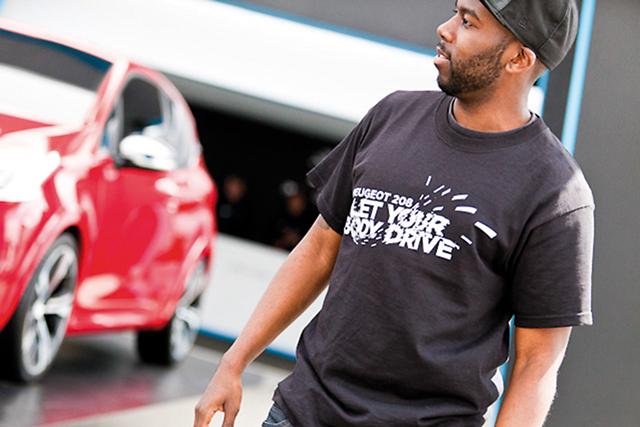 For the second year running it was pipped at the post by Haygarth, but this should not take anything away from the fact that it has had an impressive year. At the end of 2011, it reviewed its structure and operations in the light of changing client requirements. The outcome was four centres of excellence spanning marketing, digital, experience and shopper, but with one bottom line to prevent territorial issues arising.
As a result, Initials has retained all of its existing clients, consolidating and growing relationships with pillar clients PepsiCo, Sainsbury's and Kraft Foods. Project wins have included rum brand Brugal, William Grant & Sons and Henkel.
Turnover increased by 25% in 2012 and pre-tax profits were up 140%. This followed a focus on profitable growth, rather than by boosting head count and revenue, as in previous years.
Creative firepower has also been boosted with senior hirings and the creation of two creative teams. Work for clients including Club Wembley, Grant's and Cadbury has delivered creativity and results in one stylish package.
Headed by industry stalwarts chief executive Jamie Matthews, managing director Richard Barrett and executive creative director Nick Presley, Initials places an emphasis on recruiting and training a socially well-rounded workforce.
SMP's mission statement 'We help you sell more' could hardly be more blunt, or perfectly in tune with the needs of today's hard-pressed marketers.
Its relentless focus on the effect it can have on a client's business is demonstrated through an effectiveness tool that it has created. 'I was particularly impressed with the return-on-investment technology that SMP has developed which looks like a great investment for them and their clients,' was one judge's verdict on the move.
The full force of this technology helped produce strong results for brands such as Andrex, SanDisk, and Billy Boy Condoms. The latter is a new client which added to a clutch of fresh accounts in 2012, including Batiste Dry Shampoo and Bavaria beer.
SMP's approach to creativity continues to be one that values creative thinking over art direction. In this approach, creativity and effectiveness are equal partners. This has resulted in 12 awards in 2012 alone.
Effervescent chairman Simon Mahoney became president of the Marketing Agencies Association Worldwide in October, ensuring that the Tunbridge Wells shop's voice continues to be heard far and wide.
Also shortlisted were Billington Cartmell, OgilvyAction and The Big Kick.
PREVIOUS WINNERS
2011: Haygarth
2010: Billington Cartmell
2009: Billington Cartmell
2008: Billington Cartmell