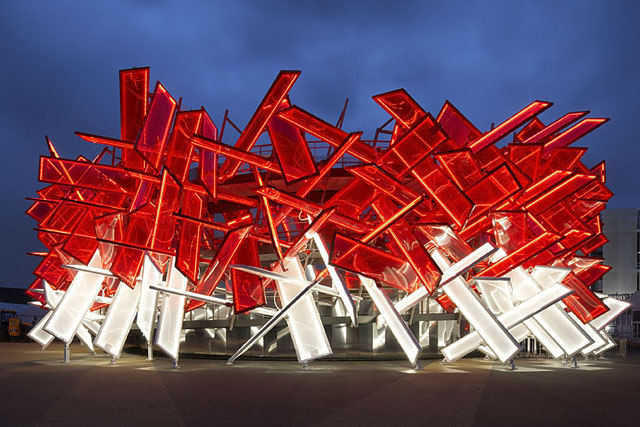 By the end of 2012 profits are predicted to be up 20% to £1.2m, with fees on course to be up by 10% to £6.5m over the same period, helped by business wins including Twitter, Spotify, Sainsbury's and Etihad.
M&C Saatchi Sport & Entertainment may now be a global business, with offices from New York to Sydney, but its flagship London office still fervently adheres to its parent company's mantra of 'Brutal simplicity' - a belief that simple messages are the most effective.
In keeping with this rigorous approach, its chief executive, Steve Martin, has evolved this into 'Brutal simplicity, ruthlessly measured'.
This was evinced by its work on Coke's Olympic sponsorship with the 'Move to the beat' campaign. The agency ran a daily TV show, Coca-Cola Presents: Beat TV, showcasing the social side of the Olympic Games during the event via interviews with sports stars, celebrities and exclusive music performances.
Other creative highlights include work for Castrol and golfing products brand TaylorMade. The latter activity featured a standout global TV production, filming top golfing stars, which was complemented by a PR initiative involving a floating golf course on the River Thames.
M&C Saatchi Sport & Entertainment's work for Castrol this year included a Facebook app that allowed users real-time access to Ronaldo, during which they were able to issue the Real Madrid star with footballing challenges.
The agency now has its sights set on 2013 and has pledged to invest heavily in design and film-production resource.
MEC Access, the winner two years ago, can claim to have taken a lead in product placement by securing Morrisons' inclusion in Big Brother, while this year it also picked up blue-chip briefs for Vodafone and Jaguar.
The agency's work on McCoy's darts sponsorship helped drive sales up by 13%; MEC Access also helped Lloyds TSB create cut-through and community celebration around the Olympics Torch Relay.
Its work on the banking brand was complemented by activity for another Olympic sponsor, Visa. This weaved the payment brand's Olympic brand ambassador, Usain Bolt, through Sky1 show A League of Their Own.
In terms of new business, too, 2012 was a strong year; 10% of the agency's overall income is now generated from new clients such as Jaguar, Marriott and Elite Model Management. MEC Access is also a serious global player, with 350 specialists in 35 markets around the world and new offices in Portugal, Spain and the Philippines.
Also shortlisted were Fast Track, Generate and Sports Revolution.
PREVIOUS WINNERS
2011: Fast Track
2010: MEC Access
2009: Synergy
2008: Octagon