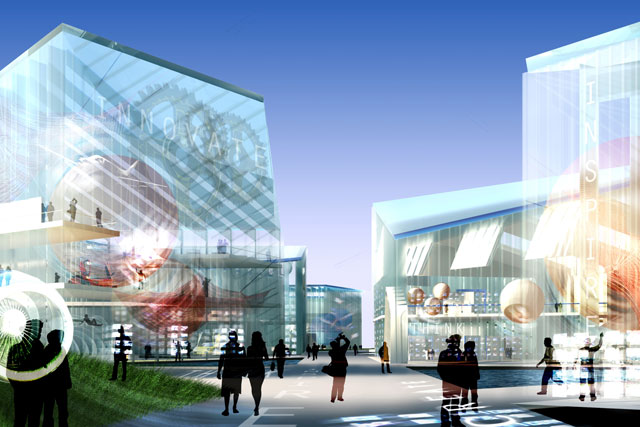 At the heart of the 4.2m sq ft scheme will be an avenue of up to two dozen "brand pavilions", modelled on venues such as BMW World in Munich and the Siemens Crystal in London.
Developer Silvertown Partnership said that 12 of these pavilions will be built in the 1m sq ft first phase of development, alongside residential homes, restaurants, cafés and leisure facilities.
The brand pavilions will be marketed to leading companies such as Apple, Burberry and Nike, as a means of engaging with consumers and addressing the trend for browsing and trying out new products before buying online.
Elliot Lipton, managing director of First Base, which forms one half of the Silvertown Partnership together with Chelsfield Properties, said the development would "allow global brands to showcase their products" and influence the online spending decisions of customers.
He said: "Stand-alone brand pavilions have been built for the last decade around the world, but this will be the first time that a brand park has been developed. Brands are constantly seeking flexible, large-scale and accessible spaces to develop high-brand value encounters with their audiences.
"These pavilions will also allow global brands to influence the online spending decisions of consumers, which will be worth up to a total value of £221bn by 2016."
The Silvertown Partnership hopes to replicate the success of retail sites such as Apple's flagship store on Regent Street and NikeTown on Oxford Street all in a single, accessible location.
Existing transport links include the Jubilee line, Docklands Light Railway and London City Airport, while express services to the City (10 mins) and the West End (17 mins) will be available from 2018, with the opening of the nearby Crossrail station.
Silvertown Quays sits on a 50-acre waterside site on the south side of the dock, opposite the Excel, on land owned by the Greater London Authority. Work is expected to start on the site in 2014/15, with the first tenants moving in by 2017.