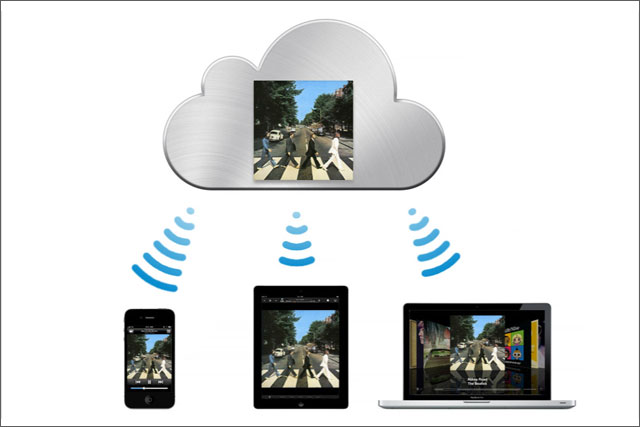 Speaking during Apple's Worldwide Developer conference yesterday, Jobs, who has returned from sick leave, introduced the free service, saying that the PC was no longer the "digital hub" of people's lives.
He said:" Today, it is a real hassle and very frustrating to keep all your information and content up to date across all your devices."
The service will allow users to store up to 5GB of content, including mail documents and backup, while music apps and books purchased from Apple do not count towards the 5GB limit.
One of the key features of iCloud is music storage, which allows users to listen to music purchased from iTunes music store on any Apple devices, without having to synch it using a PC.
Users' previously purchased music on iTunes will be automatically downloaded to iCloud, along with new purchases.
Apple has reached agreements with the four major record labels, meaning music that has not been purchased can be added to iCloud, for an additional fee of $24.99 a year, if it matches the 18 million tracks stored on iTunes.
This widely anticipated cloud music service pits Apple against Google and Amazon, who have launched similar services recently, but failed to sign all major four record labels. Apple's offering also improves on their offerings, which require people to manually upload their music.
However, the music service will only be available initially in the US this autumn, and Apple has not indicated when it will be available in the UK.
ICloud also includes a photo stream service that allows the most recent 1,000 pictures taken to be added and synched to other devices, meaning photos that have been taken on an iPhone can be viewed instantly on the iPad.
Apps and books purchased from the App Store and iBookstore will be automatically updated to the cloud immediately.
Apple has invested more than $500m in its Maiden data centre, in North Carolina in the US, to support the expected demand from consumers.
Apple also announced updates to its iOS operating system that runs on iPhones, iPads and iPod Touches, announcing it had sold more than 200 million iOS devices in total.