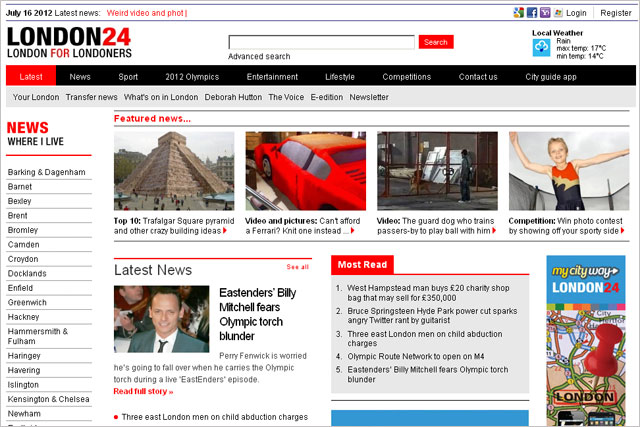 London24.com was launched 18 months ago as a digital-only brand by Archant.
Data from Experian Hitwise reveals that London24.com has a higher market share than Newsquest's ThisIsLocalLondon network, along with the more established website LBC.co.uk.
London24.com, however, still lags behind the London Evening Standard website.
According to the data, in June this year, The London Evening Standard lured in 58% of the traffic, ahead of second placed London24.com with 24%, and third places LBC with 12%.
Paul Hood, digital director at Archant, said the site's second place ranking is testament to its ability to take the best content from its local websites, particularly amid a backdrop of stability, not growth, among newspaper websites.
Hood said one of the other reasons for the success of London24.com is its use of content discovery engines, such as Weborama, Outbrain and cXense, which helps content travel easier on the web.
Follow John Reynolds on Twitter @johnreynolds10