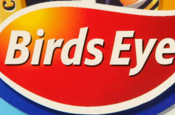 According to sources, Birds Eye European chief executive Martin Glenn is behind plans to revive the dessert, which had its heyday in the 70s. This will mark Birds Eye's first foray into desserts since private-equity house Permira bought the brand from Unilever in 2006 for £1.16bn.
In the late 90s, the company - then Birds Eye Walls - ceased manufacturing Arctic Roll after sales of the product dropped by 50%.
The latest incarnation of the dessert will compete with R&R's Lyons Maid Arctic Roll, which went on sale last month. The Lyons Maid product, which costs £1, will be supported by an ad campaign set to break next spring.
According to Mintel, the frozen-dessert market, valued at £217.6m, recorded the most dynamic growth of any frozen-food sector in 2007, posting volume growth of 7% and value growth of 5% since 2005.
The most notable recent retro-food relaunch has been that of Cadbury's Wispa. Pop-ular in the 80s, the chocolate bar was discontinued in 2003, but revived for a limited-
edition run in 2007 following a Facebook campaign. It proved so successful that Cadbury permanently reinstated the line this year.