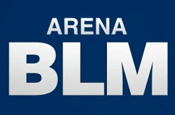 The unit, which will be headed up by business director Chris Armond, will provide integrated planning and buying and travel market insight and research for travel advertisers.

The division launches with Arena BLM's current clients including Thomas Cook, Warner Leisure Hotels, Haven Holidays, Innovation Norway, the Montreal Tourist Board and Kew Gardens.

Armond said: "The travel and leisure industries face a number of challenges including embracing digital, the impact of the credit crunch, exchange rates and the price of oil.

"It is critical to provide market-leading knowledge and insight that can drive sales in the current climate.

"Arena BLM has unrivalled experience in the travel industry and we will provide a bespoke service to drive greater value for our clients."

Arena BLM launched BLM Azure, a specialist service for children's advertisers in 2002 and acquired luxury specialist Red to form BLM Red in 2006.

Charlie Makin, chief strategic officer of Arena BLM, said: "We have proven with BLM Red and BLM Azure that specialist business units can be successful.

Travel is a logical next step based on our experience in this sector, and expertise, insight and performance will be at the heart of Horizon's offering."