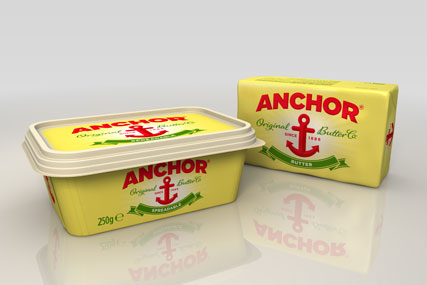 Arla Foods is supporting the move with a £10m marketing campaign, which will focus on the heritage of the brand. The brand was previously positioned as the 'Freerange Butter Company'.
Anchor was overtaken in value share for the first time by rival brand Country Life last year, after Country Life launched a campaign fronted by Sex Pistols frontman Johnny Rotten focusing on its British provenance.

As part of the change, the packaging will be overhauled from March, with the claim of offering a "cleaner" and "bolder" design.

Arla Foods says the £10m marketing spend is an uplift from £8m the previous year, and will include new TV and outdoor campaigns.

The company is undertaking a major push behind some of its key brands.

In January this year, it launched a TV ad for Lurpak butter as part of a £12m marketing drive that is also running across digital and outdoor. There has also been significant marketing activity behind its milk brand, Cravendale.