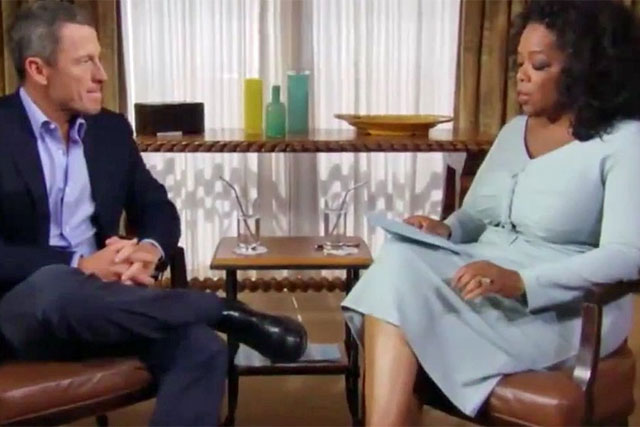 Armstrong admitted for the first time that he took performance-enhancing drugs, in a television interview with Oprah Winfrey broadcast on Thursday night.
In the interview, Armstrong claimed that the drugs were so prevalent during his era, it would have been impossible to reach the pinnacle of the sport otherwise.
Sponsorship experts believe that Armstrong's admission of guilt means that the sport can now move on.
Nigel Currie, executive director of BrandRapport, said: "It is now a huge opportunity for cycling to erase the last 20 years and start again to put its house in order once and for all. Armstrong was cycling for almost two decades and was probably more influential and dominant in the sport than any other athlete in any sport, so it is damaging for the sport, but at least now everything is out and they can move on."
Curie believes that Armstrong will now be unlikely to attract major sponsorship, despite his admission, as he is now a tainted sportsman.
He added: "Armstrong will be unlikely to attract major sponsors in the future. While ambitious sponsorship executives may want to take a chance with him, at the very highest level in top companies, the senior executive would certainly block any association.
Armstrong's fall from grace has meant major sponsors such as Nike and Trek have dropped him.
Others believe that Armstrong's time at the top will be remembered as being synonymous with doping and that sponsors are aware that today's cyclists are of a different generation.
Dominic Curran, deputy managing director of Synergy, said: "Cycling is in different shape now and is clean and more rigorously tested for drugs. Today's cyclists are a different generation and I think Team Sky has led the way with its anti-doping stance."