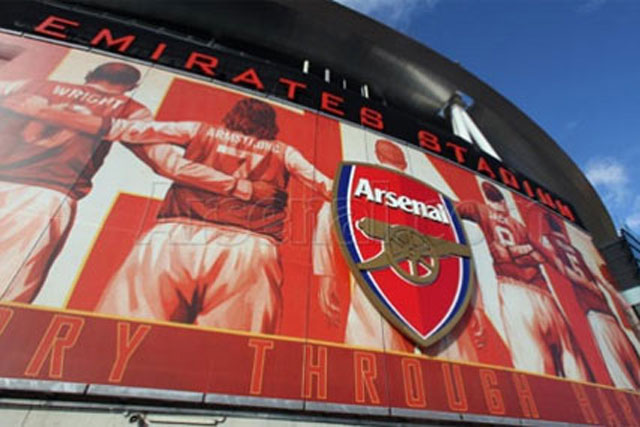 The announcement was made at a press conference at 11.30am today (Friday 23 November), and means Emirates will remain shirt sponsor of the club until the end of the 2018/2019 season.
Along with a renewal of the shirt sponsorship, Arsenal has also extended its stadium naming rights agreement with Emirates until 2028.
Emirates chairman and chief executive Sheikh Ahmed bin Saeed Al Maktoum said: "[Our sponsorship with Arsenal] has been an important enabler of the growth of our business over the last decade and we are confident this will continue as part of our extended deal.
"This partnership remains a perfect combination of two truly global brands. Through our global network and carefully selected sports sponsorships Emirates is able to unite and engage fans, and coupled with Arsenal's world-wide fan following this makes for a strong match."
The news of the Emirates renewal comes just months after telecoms brand O2 dropped its sponsorship of Arsenal, 10 years after it launched the brand through its relationship with the club.
This time last year, Emirates said it was reviewing its sponsorship of Fifa, football's international governing body, in the wake of comments made by Fifa president Sepp Blatter about racism in football.
The Dubai-based airline is one of Fifa's six official partners and was concerned that its brand had been tarnished by Blatter's remarks and the outrage they caused.