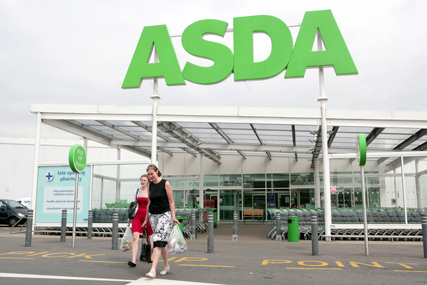 The supermarket has become the first brand to give the parenting site's users a say over its clothing products.
Asda's strategy has come to light only one week after a public outcry prompted by Primark's sale of padded bikini tops for children. The retailer removed the garments from its stores, apologised and said it would donate profits from the range to a children's charity.
Justine Roberts, managing director and co-founder of Mumsnet, said George at Asda had joined brands including House of Fraser and Mothercare in signing up to its 'Let girls be girls' campaign, which asks retailers and manufacturers to end 'the premature sexualisation of children through their products and marketing'.
Asda asked Mumsnet members for guidance on whether a product it was considering selling fell foul of the campaign aims. Its members' verdict was that the product was 'tasteless, but not overtly sexual'.
Roberts said she would be prepared to participate in further consultations. 'If retailers genuinely want to sign up, we are happy to help,' she added.
Editor's comment: A moral dilemma
Mumsnet
Mumsnet receives more than 1m unique visitors each month and 20m monthly page impressions (Google Analytics, Jan 2010).
Its discussion boards attract about 20,000 comments daily.
The site does not accept ads from Nestlé, McDonald's, formula-milk providers or cosmetic surgeons.