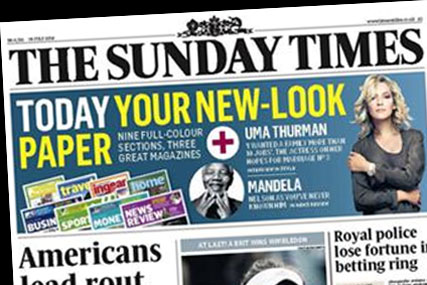 The newspaper was delisted by Asda's 260 stores after News International (NI) raised the cover price by 20p to £2.20 last weekend. According to a source, the supermarket chain is incensed that the publisher is keeping 18.3p of the price increase for itself while offering retailers just 1.7p.
Asda believes it should be receiving 5p, in line with the 25% share of the cover price that it was previously allocated. Following the price change, NI has reduced this proportion to 23.5%.
Other supermarkets, such as Waitrose, Sainsbury's and Tesco, have also been affected but have continued to sell The Sunday Times, which has a weekly circulation of more than 1m copies.
According to the ABC figures for August, the title has not benefited from the addition of a paywall to its website on 1 July. Its circulation dropped 0.18% on the previous month and 8.46% year on year.
NI declined to comment; an Asda spokeswoman said it always resisted price rises.