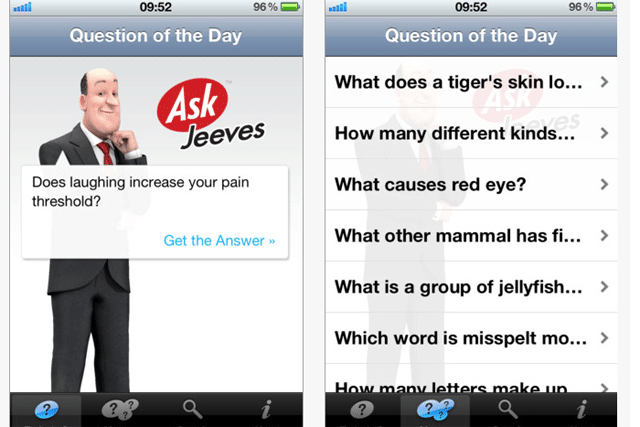 The Question of the Day app sends a question, such as "what bird barks like a dog?", to subscribers' iPhones every morning.
Users are invited to submit their answers, which will be shared with other users.
It also enables users to access up to 60 previous questions of the day, and click through to Ask.com for wider search enquiries.
Question of the Day has featured on the current Ask homepage for a number of years and, according to Shane McGilloway, chief revenue officer at Ask Jeeves, is increasingly popular among its users.
McGilloway told Marketing that the move was to differentiate the search engine and "establish a point of difference around trivia".
Mobile is Ask Jeeves' biggest growth channel, according to McGilloway, who said it attracted five million monthly mobile users in the UK in February, which was up more than 100% year on year.
Amid tough competition in the search market, Ask Jeeves relaunched as a question-and-answer site in 2009 and, in January 2010, it launched a TV ad campaign to promote this positioning.
Follow Sarah Shearman on Twitter @Shearmans