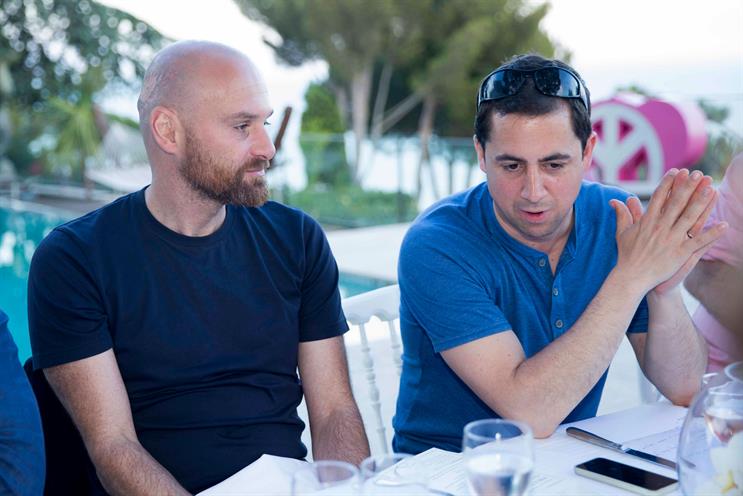 In 2017, if not before, there will be more mobile devices on the planet than people. Together, those eight billion devices will arguably create the biggest channel through which marketers can connect with people directly.
The fast-growing start-up Qriously is capitalising on this dynamic and asking mobile users questions in
real time. The answers can be used for market research, business intelligence and app insights, as well as ad-targeting.
Understanding what people are thinking at a particular moment – when an ad might be served, for instance – is what is missing from conventional data sources, according to the company's chief executive, Christopher Kahler.
Qriously currently processes 40,000 questions per second to mobile users internationally. It uses questions to allow in-market consumers to self-select themselves and then retargets ads tailored to individual responses.
But Kahler's goal is to be able to ask everyone in the world a question. His vision is for the technology to be a democratising force that gives people a much more powerful voice in decisions that might affect them, such as government policymaking.
Kahler came to Cannes to share the opportunities for research, advertising and measurement with the global ad community.
Campaign and Media Week teamed up with Qriously to host a dinner in the hills of La Côte d'Azur with media agencies, media owners and agency creatives.
Tapping into the idea of understanding what people are thinking, the world-renowned mentalist Lior Suchard put on a display of mind-bending intuition that blew away even the most hard-bitten cynics.
"The mobile channel provides the largest opportunity to access consumer opinion in real time and to get beyond inferred data"
- Charles Gabriel
"I like the recency of this data because people change their mind all the time"
- Paul Frampton
"The programmatic revolution is very compelling and, ten years from now, advertising will be solved. Data and technology will be good enough"
- Damian Blackden