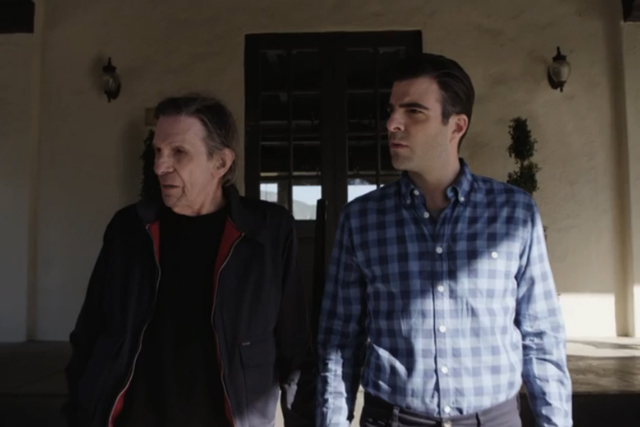 The pay-off at the end [is] worth sticking around for

8 / 10
Audi: Zach Quinto and Leonard Nimoy – "The Challenge"
How could any self-respecting sci-fi fan resist two Spocks for the price of one?
Especially when you consider this commercial, which pits legend Leonard Nimoy against young pretender Zach Quinto in a battle over who can get to the golf club faster, was released when excitement around the release of the new Star Trek into Darkness movie was at fever pitch.
Timing is everything in life, just as in advertising. And Audi timed its release perfectly, whetting the considerable appetite for all things Star Trek across the web, while also giving a tantalising glimpse at one of the stars of the new J.J. Abrams reboot.
It has certainly done the trick. In just seven days, the ad has racked up an impressive 515,000 shares and more than 5 million views, which means it's not only light years ahead of any other ad at the moment but was also shared by one in 10 people who have seen it.
A lot of this is down to people indulging in a shared passion around a subject that is currently setting the web alight.
However, the real success of this ad is that you don't have to be a die-hard Trekkie to enjoy it. Sure, there are no doubt a number of in-jokes that whistled past the average non-Trekkie head faster than a spaceship in warp speed, but that didn't matter.
The banter between the two very likeable and popular actors is entertaining and the pay-off at the end worth sticking around for.